Real Estate
10 Ways You Can Improve Your Real Estate Marketing Mix with Xpressdocs
One of the most difficult tasks for any real estate agency is developing marketing strategies that stand out from other agencies and grab the attention of clients. However, when you work with Xpressdocs, you're in luck. We have more than 20 years of experience in providing effective marketing solutions for the real estate industry. Here are ten easy methods for improving any real estate marketing mix.
10 Real Estate Marketing Mix Tips:
1. Use QR Codes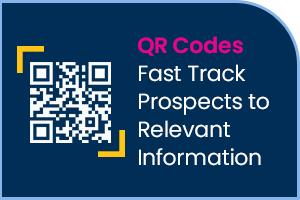 QR Codes are an easy way to extend the efforts of your marketing campaigns, especially since you and your clients have likely seen them popping up on signs, ads, and even menus over the last few years. A QR, or Quick Response, code is a type of barcode printed on your marketing materials that embeds a significant amount of information, including websites, videos, social media links, or contact information, enabling users to access the information using their smartphone. Consumers scan the code with their smartphone camera, which then takes them to social media site, a mobile website, or even signs them up for a contact list. When you design a postcard or flyer with Xpressdocs, you can easily add a QR code that links to relevant information about your agency, and we can mail it out to all of your prospects by the next business day.
2. Leverage Social Media
You probably already understand that your agency should have a profile on at least a few social media platforms for greater visibility of your brand, and that it's an ideal location for sharing listings as well. Keeping each platform fresh and updated can be a chore, but Xpressdocs has a solution to help things move along a little more automatically. Automated Property Marketing instantly generates marketing collateral for you which can then be shared to your Facebook and Instagram social platforms with the click of a button.
3. Grow Your Audience with Mailing List Services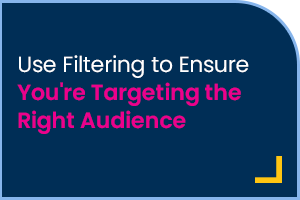 The power of targeted marketing is at agents' fingertips with Xpressdocs List Services. Mailing lists filtered by geography, or by demographics like homeownership, income, gender, and more provide significant benefits to an agency's real estate marketing mix, ensuring that your marketing efforts are targeted to the right audience. Along with the list building capabilities, you can also upload and store your own client-specific lists, or target by postal route with EDDM Elite.
4. Don't Sleep on Direct Mail
Print marketing and direct mail solutions should be an essential part of any agent's real estate marketing mix. Although it may seem old fashioned, direct mail is a thriving $16 billion industry, and it's essential for getting the word out about your agency or a new listing in neighborhoods you'd like to serve. Don't get bogged down in myths about direct mail (we've busted them), and let Xpressdocs help you dominate the discipline instead.
5. Add Tech to Direct Mail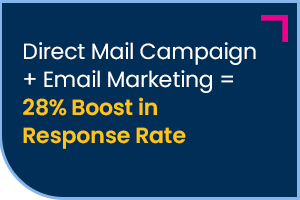 One of the best parts of direct mail marketing is its ability to play well with others, or in this case, other types of marketing. For example, pairing a direct mail campaign with email marketing can give your response rates a 28% boost. You can even surprise and delight high-value clients by adding video to a direct mail piece with video in print brochures. Xpressdocs has multiple solutions to add interest and creativity to direct mail, helping you increase the touchpoints in your campaigns.
6. Automate It
Building on our extensive direct mail capabilities, Xpressdocs also lets you automate the process with Automated Direct Mail (ADM), which allows you to send one-to-one, personalized communications with ease and limited upkeep. All it takes is a one-time set up where you create a campaign and define a trigger, or starting action, to send your campaign out to clients. ADM makes it easy to keep in touch with your customer base while freeing up time and manpower to focus on other marketing tasks.
7. Focus on Brand Consistency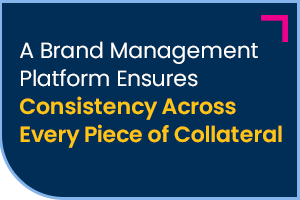 Brand consistency is important for agents because it helps make your agency more recognizable and sends a message of trustworthiness. Xpressdocs' brand management platform makes consistency easy. It enables users to choose from an extensive assortment of already approved campaign materials and real estate marketing templates with fillable areas for logos and contact information. Xpressdocs' cutting-edge technology and rich content library can make any real estate marketing mix more effective by ensuring your brand is consistent across every piece of collateral.
8. Diversify with Seasonal Marketing
It is important for agents to diversify their marketing, which is why Xpressdocs offers seasonal marketing products to spice up any real estate marketing mix. Marketing to customers year-round will keep your agency at the front of their minds when choosing to buy or list a property. We house an extensive collection of ready-made designs for seasonal events and holidays, sports schedules, recipes, consumer tips and more which can be printed as postcards and newsletters or shared in online advertising or social media posts.
9. Prioritize Quality Print Materials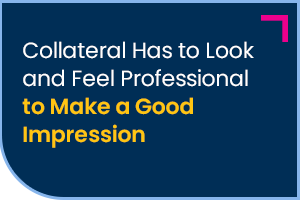 To make a good impression in print, you need collateral that looks and feels professional. With print marketing by Xpressdocs as part of your real estate marketing mix, you know that your orders will be of the best quality due to our process automation, which reduces the number of human touches during the printing process and limits the potential for error. However, human oversight and expertise is still present throughout the process, and solutions like Postal Protect are available to ensure the ultimate in quality control. Whether your agency needs postcards, brochures, rack cards, business cards, or stationery, we are committed to quality – and our list of certifications and compliances back us up.
10. Integrate Your Marketing
Since people get their information from so many different sources, it is important for agents to engage their customers through all types of channels. By using Xpressdocs' services, you gain access to an easy-to-use marketing platform, branded print and direct mail templates, online marketing tools, industry specific information, a full content library, tracking and reporting tools, training videos, and a better way to manage your real estate marketing mix—all of which are designed to ensure you're reaching the most leads and potential customers.
With over 20 years of experience providing marketing solutions for the real estate industry, Xpressdocs can help you design the best marketing mix for your agency. If you are a real estate agent or an agency looking for the best real estate marketing mix, contact Xpressdocs and learn how we can help you with your real estate marketing strategies.