Xpressdocs Brings You High-Quality Solutions, Brand Consistency, and a One-Stop-Shop
Adherence to brand standards is critical for franchisors. Our platform takes the pain out of managing your brand assets across channels and regions. Improve quality. Protect your brand. Support franchisees needs to easily source materials and execute local marketing campaigns.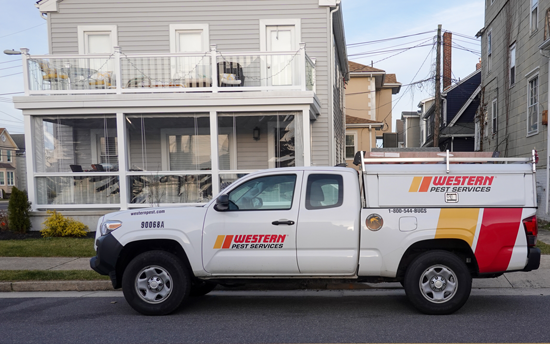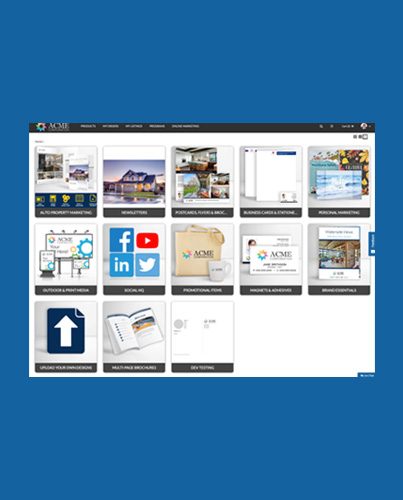 Maintain Brand Consistency & Quality
With multiple locations and franchisees, you need to ensure your teams have the resources to maintain brand guidelines and consistency.
We provide you a custom storefront branded and configured to your unique requirements, with design and editing flexibility to ensure every piece is locally relevant while still on brand. We can also help you manage content, DBAs, disclaimers, licensing, and other location or user-based requirements.
We develop our own software, manufacture most of our products, deal directly with distribution partners, and wrap everything with tier-one support for your franchise owners through our Texas-based contact center. End-to-end oversight ensures consistent quality, fast turntimes, and a world-class customer experience.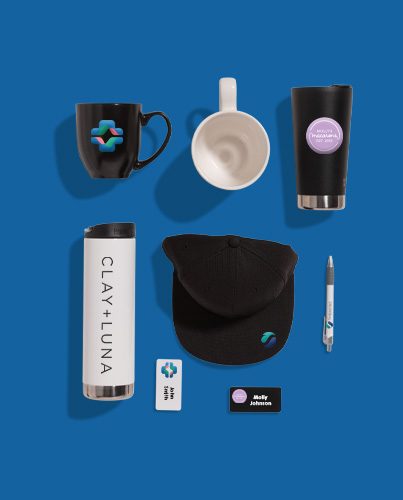 Empower Franchisees' Local Marketing Efforts
We help without creating barriers for your franchisees. From lead generation to existing client engagement, we have a full suite of products, programs, and solutions that guarantee the success of local marketing efforts while ensuring franchisees stay brand compliant.
Source brand collateral from a single storefront with tools to create custom materials to support location needs, local marketing, and lead generation. We provide a high level of support to improve your brand's success, including user training tools and dedicated account management.
We have a breadth of products and direct marketing solutions to power local marketing efforts.
Source brand materials like yard signs, printed products, promotional items, apparel and more.
Use our list-building tools to create and execute direct mail campaigns online.
Streamline lead nurturing and lead generation with Amazingmail®, Xpressconnection, and Automated Prospect Marketing.
Take advantage of simple-to-use tools that help franchisees create local ads for online, outdoor, and traditional print.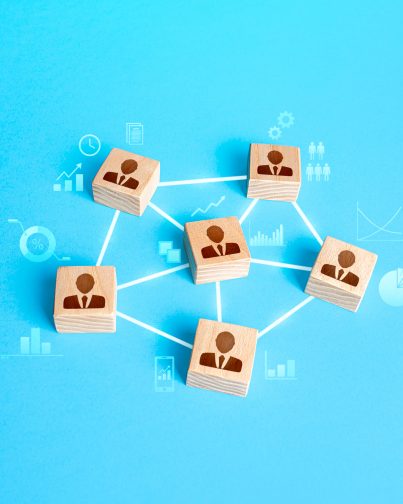 Consolidate Vendors
As a franchisor, you manage a solid list of approved vendors, but a growing network adds overhead and makes new campaigns painful and slow to launch. Having multiple vendors can also be confusing and inefficient for your franchisees, driving them to source vendors that may not be up to your brand standard.
We offer a wide range of printed materials and direct marketing solutions. As your one-stop-shop for brand management and direct mail/print solutions, we make life easier for your franchisees and more efficient for you.
Our platform integrates with your existing brand intranet, internal databases and CRM applications and offers a variety of configuration options to support your brand requirements. Our self-serve solution streamlines your current processes and workflows, and your franchisees have a source for approved materials they can access directly.
Ace Handyman Services -
"Handyman Matters has been in franchising since 1998, and as our system continued to grow and we found the need for a more automated way to deliver custom marketing resources to our franchisees, we were lucky enough to come across Xpressdocs in 2017. Xpressdocs worked with us to transition every marketing piece we had into their system, turn them all into editable templates, and take over the support and assistance of our franchisees to fulfill their custom marketing needs. We could not have found a better partner, and we strongly recommend Xpressdocs to new franchise systems to help them get on the right foot, and also to growing systems looking for the best and most affordable answer to their marketing department. Xpressdocs has been an important, reliable partner with the horsepower to help us scale!"
Smart Integrations
We integrate with your existing tech stack to provide an optimal experience for your franchisees.










Contact Us
Learn more about how Xpressdocs helps franchises streamline their marketing.