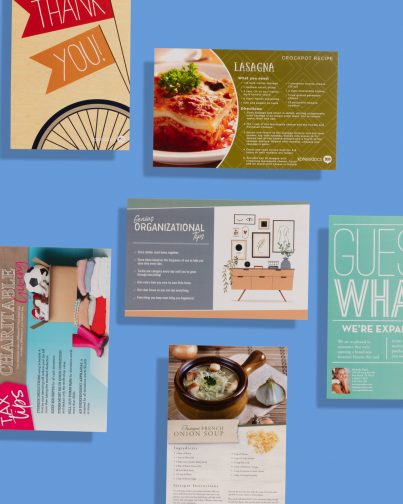 Identify, Expand, and Conquer New Markets
with Xpressdocs' premier mailing list option, Every Door Direct Mail (EDDM) Elite
You know what's sweeter than reaching every customer in your target area? Securing every customer in your competitors' target area.
Whether you have several mailing lists already in rotation, want to expand your customer base, or need to start from scratch, our mailing list service on steroids has you covered.
Why Use EDDM?
As a savvy marketer, you understand that people crave tangible connection; you don't buy the myth that modern marketing is all digital. This solution lets you saturate a desired market by delivering your campaigns to every address within a target zone, be it a single zip code or an entire city. 
With EDDM Elite, you save:
Cash - Not only does this service include printing, paperwork, and mailing, but it costs 6 cents less per piece than standard mail.
Energy - Why update addresses, manage lists, and brave the post office? You have a business to run.
Peace of Mind - No size restrictions. No waiting. We can mail your goodies the next business day when you place the order before 4 p.m. CST.
The benefits keep coming:
High-level personalization - Forget generic salutations. Our solution makes it personal (with recipients' first and last names). Because people deserve to be seen.
100% deliverability - Our in-house mailing team ensures your marketing items hit every mailbox within selected areas.
Current USPS data and tracking - We keep addresses up-to-date and let you track your materials in real time with data that comes directly from the source.
How it Works
Whether you're offering a seasonal promotion or want people to know you've opened an office nearby, EDDM Elite lets you reach any audience. To get things moving, simply design a strategic direct mail campaign on our website, then choose the option to purchase a list. Once you select a target area, we'll send you a list of records (by postal route), and you confirm which addresses to include.
Get Started!