Introducing Xpressdocs Xtra!
Fuel Your Marketing Success: Subscribe to Our Newsletter
Introducing Xpressdocs Xtra! It's not just another marketing newsletter—it's your ultimate FREE source of industry insights, expert tips, exciting giveaways, and so much more! Stay informed and stay competitive with our quarterly newsletter delivered directly to your inbox. Transform your marketing campaigns into unstoppable forces of success. Subscribe today!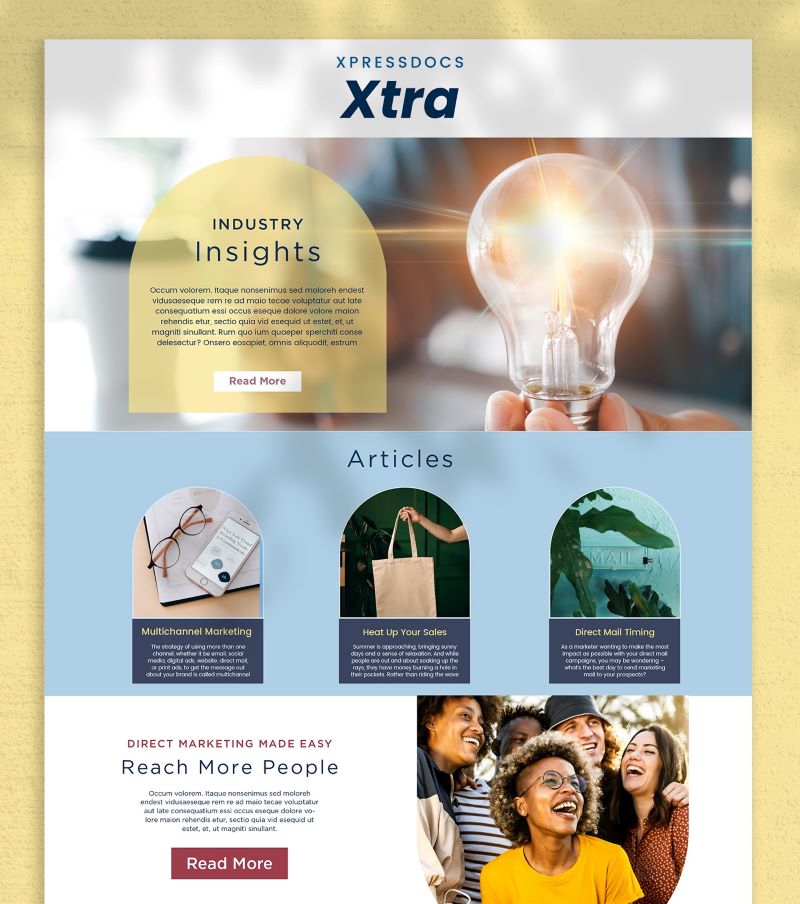 Get More From XD
Marketing Tips Blog
While you eagerly anticipate our upcoming newsletter, why not dive into our Marketing Tips blog? It's packed with valuable insights, expert advice, and actionable strategies to help you take your marketing game to the next level. From the latest industry trends to innovative techniques, our blog covers a wide range of topics designed to keep you informed and inspired.