Sew Up Your Marketing Plan with Xpressdocs for Online Retail
Our software makes life way easier
We know your business is bursting at the seams (see what we did there?), and to keep up with demand—and generate fresh buzz—you need to launch time-sensitive campaigns with ease and precision. Luckily, we have the technology to keep customers knocking on your digital door.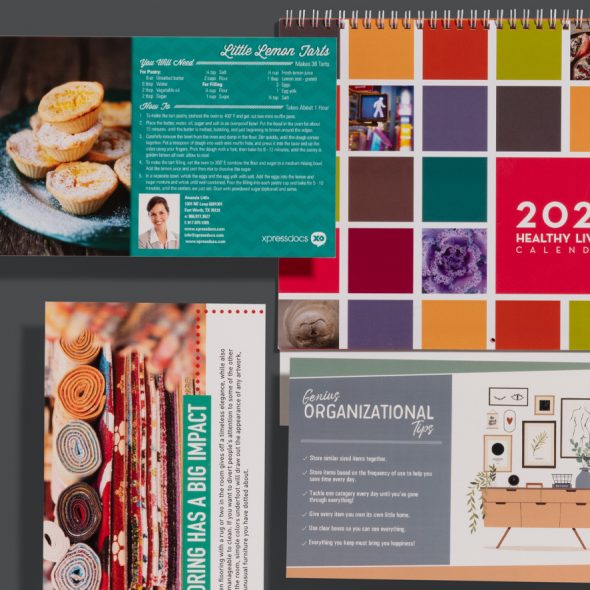 Prioritize Customer Engagement with Automated Marketing Solutions
Let the tech handle your busywork
As an e-tailer, you're constantly working to score more orders and ensure customers stay obsessed with your merchandise and devoted to your brand. We understand the effort involved in such a task and have automated solutions that make processes effortless.
Our software lets you send personalized communications based on trigger events: abandoned carts, gaps in purchases, new seasonal inventory, birthdays. The benefits of this tech are endless (cheers to more time and less hassle!), so the following list is by no means exhaustive:
High-level customization – Did you know something as simple as adding a customer's first name to correspondence can increase response rates up to 50%? Our variable data technology lets you add personal touches, so your customers feel seen.
Speedy response times – When it comes to direct mail pieces, our turntimes are fastest in the industry.
Seamless integration – Our solutions can merge with any existing CRM or database on the market, so you never have to sweat the learning curve.
Ultimate flexibility – Send a single communication or thousands...we can handle orders of any size.
Endless connection – Pre-schedule direct mail and newsletter campaigns to stay in touch for years at a time (in a matter of minutes).
Smart Integrations









Of course, collaborating with Xpressdocs means you also get a vendor with a cutting-edge production facility, in-house inventory/distribution, and on-site support experts. From every angle, we have what it takes to enhance and support your marketing team.