The Best Solution for Automated Direct Mail
Xpressdocs' AmazingMail is a game-changing Automated Direct Mail service. As an intelligent automated mailing solution, it allows you to automatically create and send personalized mail pieces for every occasion along your customer's journey. Effortlessly schedule personalized direct mail to be printed and mailed the same way you can schedule an email. The best part is that once AmazingMail is connected to your CRM, your campaigns can be initiated without human interaction, saving your marketing team time and manual labor. Our operations meet the highest data security and manufacturing standards, giving us the ability to support your growth and eliminate risk – all with no fees or prepayment requirements. With our in-house direct mail printing and sending capabilities, we print and send your latest campaign the next day when ordered before 4pm CST.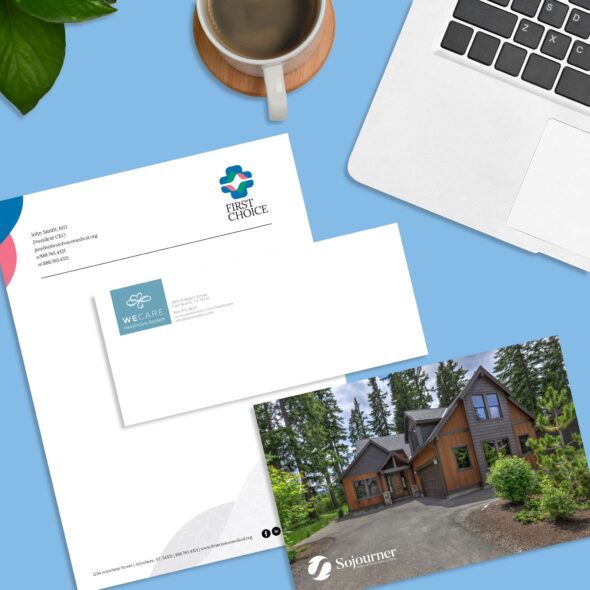 33%
Of consumers report feeling overwhelmed by tech. For parents and adults working from home, the rates are even higher.
73%
Of American consumers prefer being contacted by brands via direct mail because they can read mail at their own convenience.
40%+
Of direct mail recipients read or at least scan direct mail pieces that they receive.
Direct Response Marketing
How Automated Direct Mail Service Works
Set Trigger
Set the types of triggers you'd like for your business, like a renewal notice or a customer's birthday.
Define Launch
Define an action and when it will be triggered, such as an appointment reminder 1 week before.
Customize Pieces
Choose marketing materials and utilize our design team to create your templates.
Deploy On-Time
We offer address validation and speedy turnarounds.
Why Use Automated Direct Mail Campaigns?
Automated Mailings Save Time
Saves time and eliminates busy work for your marketing team.
Ensures customers receive communications tailored to them at the most relevant time.
Streamlines consistent marketing pieces with fewer inaccuracies.
Gives you trackable results through QR Codes and links.
Put your Direct Mail Campaigns on autopilot while saving time and money.
• Time & Cost Savings
Direct mail automation means increased efficiencies. Period. When your crew doesn't have to execute new campaigns all on their own, they can spend more time strategizing ways to grow your business. And when repetitive tasks get offloaded to tech, costs go down.
• More Personalization
Direct mail automation software works with your existing database to ensure each mailer contains the first and last names of your customers, and its built-in analytics mean you can better understand your customers' habits and preferences to tailor future communications to them.
• Fewer Inaccuracies
With automation, as long as you maintain accurate customer data, you take out human error. You won't have to worry about a team member typing the wrong address or misspelling a name.
• Trackable Results
Although you can track traditional mailings, there's more effort involved. With direct mail automation software, you can add QR codes to mail or get trackable links that let you view and report on status updates.
Print Services and Finishing
Our digital printing services are the speediest in the industry, with on-demand printing that spans business cards to postcard mailers, multi-panel brochures to inserted letters, bulk mail, and much more. Our vibrant finishing options, including matte, gloss, and soft touch coatings, help your materials stand out. Our exclusive Postal Protect® coating offers protection from postal machine burn marks for all postcard sizes.
Mail
Our expedited processes ensure your direct mail materials hit the mail stream quickly, saving you time. Our in-house processes mean your orders aren't farmed out to third-party mailing companies, and our operations facility provides support for first-class, standard, saturation, catalogue, non-profit, and Every Door Direct Mail® (EDDM) service levels. Pre-sort, mailing list validation, and in-house logistics come standard with our direct mail procedures.
Direct Mail Products and More
We offer more than just postcards. Choose from hundreds of options to fit your needs.
Professional Letters

Folded Mailers

HIPPA Compliant Multi-page Letters

Greeting Cards in Envelopes

Customized Envelopes

Double Sided and Multi-page Letters

Postcards
Variable Data

Scratch-Offs

Magnets

Perforations

Image Personalization

Inserts and Glue Dot Adhesion

Pop-Outs
QR Codes

Address Validation

Pre-Designed Template Library

EDDM™ Postal Route Saturation

And More!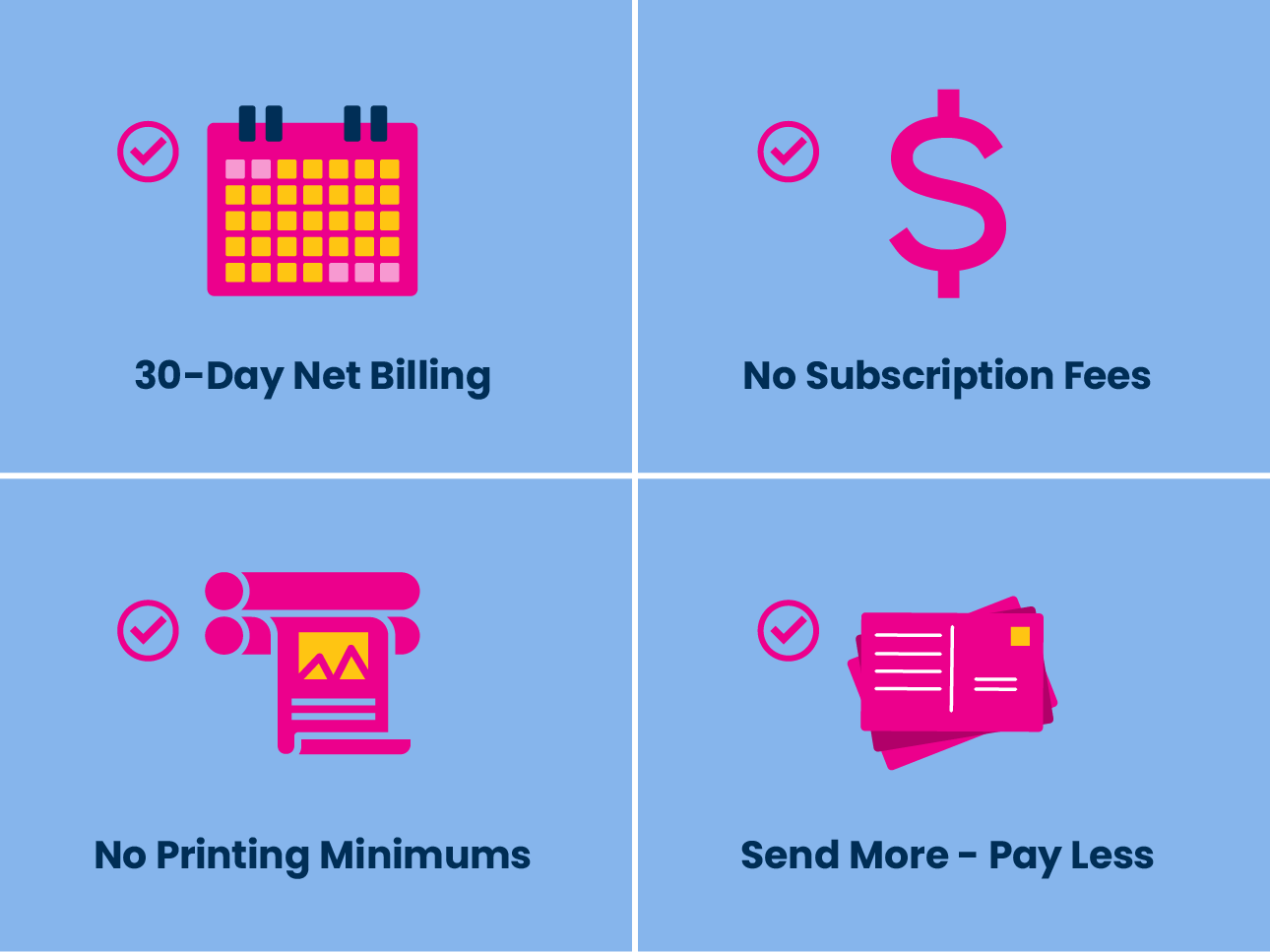 Competitive Pricing
Direct Mail Pricing with No Gimmicks
AmazingMail powered by Xpressdocs is a full-service direct mail and technology company that keeps all printing and mailing in-house to guarantee brand consistency. There are no monthly or annual subscription fees; customers pay a flat rate for 12 months based on their cumulative yearly volume across all product types, with straightforward 30-day net billing. We are centrally located to ensure the quickest turnaround times, without compromising quality. Whether you send postcards, folded cards, flyers, and beyond, you can rest assured knowing your marketing materials will always leave your customers with the best impression of your brand.
The Xpressdocs Difference
Trust the Experts
We've been in the print and direct mail marketing business for over 20 years, perfecting our products and services to make sure you receive exceptional results. AmazingMail powered by Xpressdocs is the experienced marketing partner you've been looking for.
We know there's a lot of automation technology on the market. That's why AmazingMail offers perks that go beyond the software itself.
Speedy In-House Printing and Mailing: Our 245,000 square-foot printing facility, complete with the highest level of automation with the U.S. Postal Service, allows lightning- fast turn-times for your orders. From event trigger to mailbox, our response times are the fastest in the industry.
On-Site Solutions Consultants: Real humans who provide real guidance in real time, helping you customize the marketing materials you need for your brand. Really.
Customizable Templates: Need inspiration for upcoming campaigns? Done. Our clients get access to dozens of fresh, pre-designed templates ready for your brand's logos and color schemes.
Extreme Scalability: Send one communication or hundreds of thousands. Our automated mailing solution can handle orders of any size with no minimum orders.
You'll Also Enjoy
Seamless Integration with Direct Mail API
This tech can integrate with ANY existing CRM or practice management software on the market such as Salesforce and Hubspot, as well as your business' proprietary CRM.
Multi-Page HIPAA Compliant Letters
Personal Healthcare Information is a top priority for confidentiality. Multi-page HIPAA compliant letters means that your PHI letters can have multiple pages with unique barcodes to ensure that the correct pages stay together and mail to the right recipient. Your mail will be trackable, reliable, and accurate. We offer First-Class and Certified Mail sending options as well.
Certifications and Compliances
• HIPPA regulation compliant
• PCI compliant
• Forest Stewardship Council certified
• USPS Manifest Mailer
AmazingMail Powered by Xpressdocs Automated Direct Mail Service
Award-Winning Software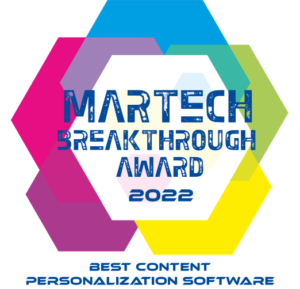 MarTech Breakthrough, a leading market intelligence organization that recognizes the top companies, technologies and products in the global marketing, sales and advertising technology industry, has selected Xpressdocs, the technology behind AmazingMail, as the 2022 winner of the "Best Content Personalization Software" award in the fifth annual MarTech Breakthrough Awards program, recognizing the breakthrough Xpressdocs Automated Direct Mail solution.