You Know the Real Estate Market. We Know Marketing.
We understand you operate in one of the most competitive industries out there, so helping your real estate agents thrive means giving them access to materials that will capture prospects' attention. Xpressdocs' services and solutions align thoroughly with all aspects of real estate, making us the industry's leading authority in direct marketing.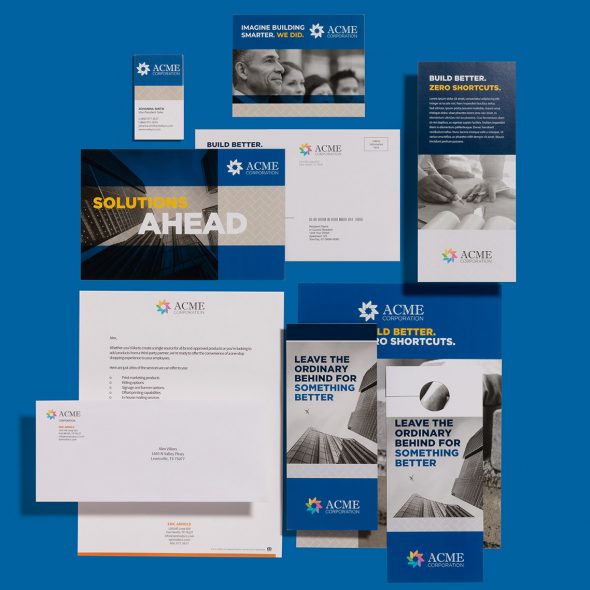 Xpressdocs Solves Your Problems
Your team stays in constant motion—from cementing relationships with existing clients to crafting campaigns that attract new buyers and sellers. When you partner with us, we handle the busywork so your people can focus on more pressing tasks. With our complete real estate marketing platform, you gain endless benefits.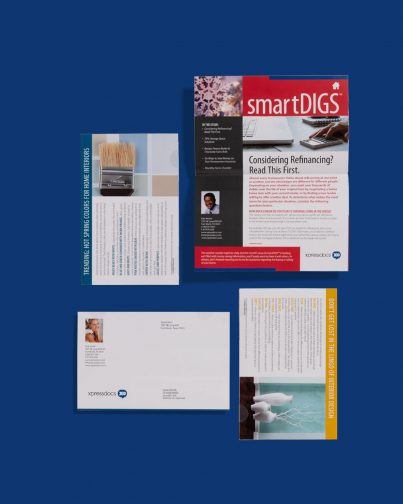 A Wealth of Products
Not only do our print and direct mail solutions give your agents countless ways to enhance client communications, but our branded promotional products and apparel, yard signs, video brochures, and presentation materials keep everyone stocked and ready.
Lead-Generating Solutions
Your agents can grow their farms effortlessly with our list-building tools and personal marketing content (like pre-built newsletters).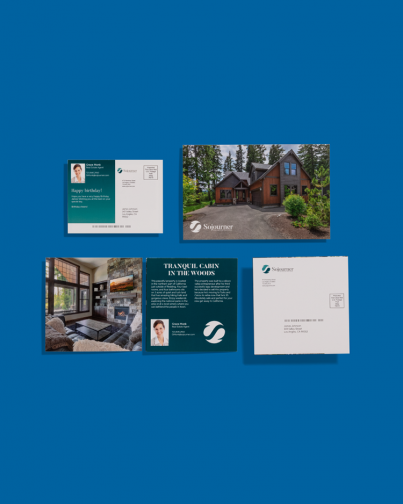 Content Integrations
Save time and energy when you integrate Xpressdocs with your existing intranet, listings data streams, internal databases, CRM applications, and photo services providers. Along with our marketing templates and editing tools, our software also handles third-party solutions, so agents can push designs and completed orders through our API to take advantage of our print and distribution capabilities.
Time-Saving Tools
Custom photo galleries

Copy libraries

Copay program management

Order approval workflows

Mail tracking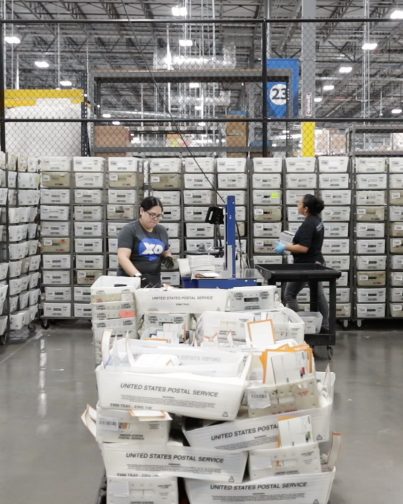 Convenient Access
Your agents can use our platform 24/7 via a custom login page or SSO integration with your Intranet or CRM. Because easy is awesome.
Quick Turntimes
Vertical integration is everything when it comes to getting your goods out the door. We develop our own software, manufacture 90% of our products, and deal directly with distribution partners. End-to-end oversight means you get consistent quality and crazy fast turnaround.
Automated Solutions
Automated Property Marketing – Give your agents the upper hand with this gold standard for Just Listed/Just Sold marketing solutions. Customizable and easy to integrate, your team will spend less time manually building campaigns and more time serving clients.

Amazingmail® – This solution leverages event triggers and data from your CRM to instantly create personalized and highly relevant direct mail touch-points. Improve the results of your recruiting and retention programs and help your agents elevate their lead and client nurturing activities.
Superior Customer Service
All our offerings come backed with tier-one support through our Texas-based contact center. Whether you have questions about how our solutions apply to your business or want guidance with templates, we want to help.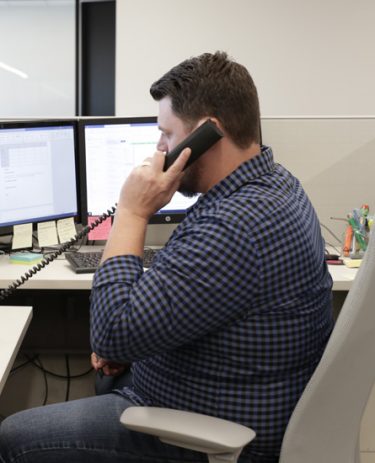 Smart Integrations
We provide an optimal experience for agents and brokers by integrating with your existing tech stack.