Real Estate
10 Five-Star Tips to Get More Real Estate Referrals
Have you set yourself up to get more real estate referrals? Word of mouth is one of the most powerful marketing tools out there for your agency. Just look at these statistics:

According to a study by the National Association of Realtors, 63% of sellers found their agent through a real estate referral from a friend, family member, or neighbor.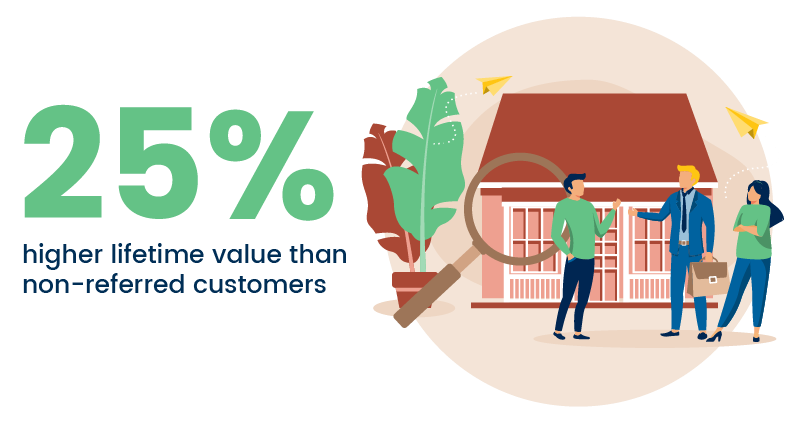 Better yet, once these referred customers start to work with an agent, they have a 25% higher lifetime value than non-referred customers, according to a study by the Wharton School of Business.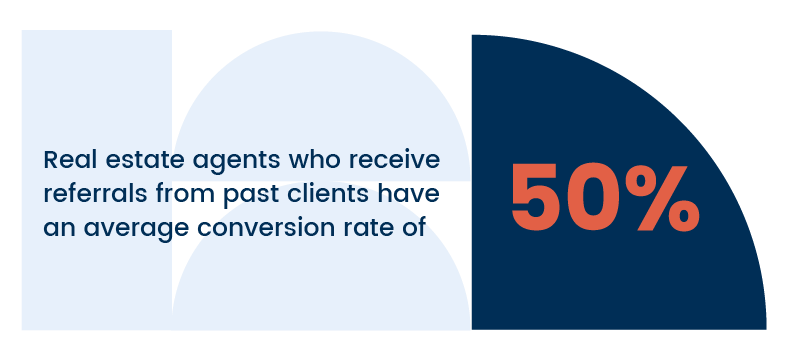 Finally, real estate agents who receive referrals from past clients have an average conversion rate of 50%, according to a study by Inman News. The payoff for real estate referrals is huge.
Just what is it about these word-of-mouth recommendations that make them so powerful? Trust. People trust the opinions of others, especially friends and family. It's human nature.
However, as a real estate agent, what you really want to know is: How can you get more of these all-powerful referrals rolling your way?
Marketing experts advise following these 10 tips to get more real estate referrals:
1  Do great work. Our first piece of advice is also the simplest. Deliver outstanding service and products, and your customers will recommend you to their friends and family. It works every time.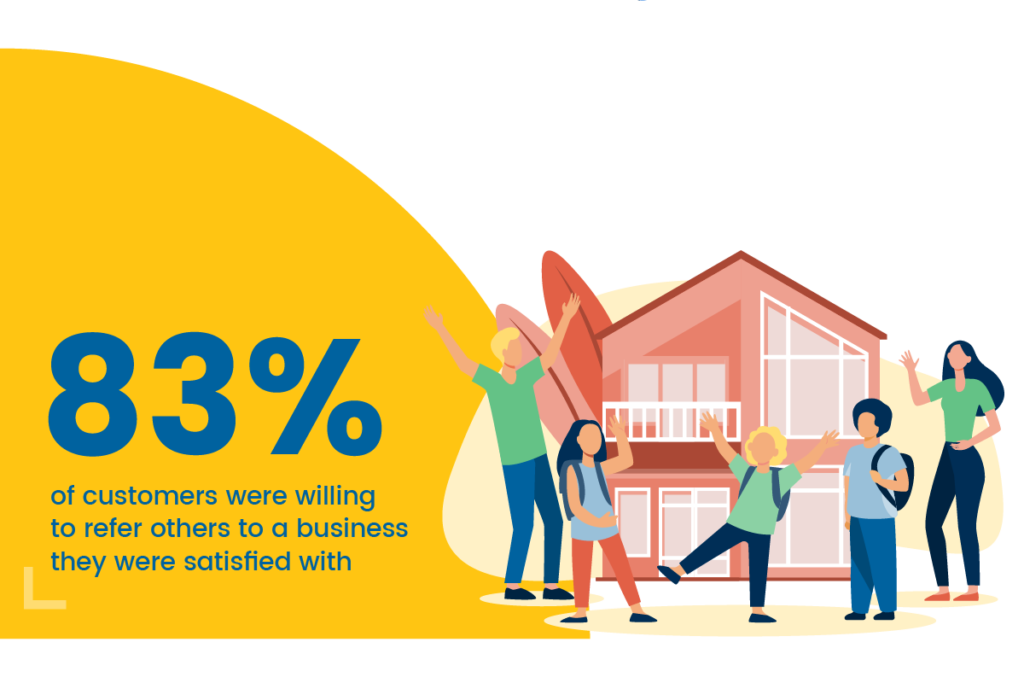 2  Ask for referrals. Even among people who say they'd be willing to recommend a company, a recent study showed only a portion of them actually tend to follow through. A study by Texas Tech University found that while 83% of customers were willing to refer others to a business they were satisfied with, only 29% actually did so. In other words, if you want people to refer your company, you have to ask and encourage them to do it.
Some people will be happy to tell their friends and family about your business if you simply remind them how important it is. Consider launching an integrated marketing effort (direct mail, email, and social media) featuring a message something like this:
"Without referrals from our customers, neighbors, and friends, we wouldn't be where we are today. So please, if you know someone who might be interested in what we have to offer, encourage them to give us a call. Tell them to mention your name, and I'll personally see to it that they're given the gold-star treatment."
3  Build your brand. To get referrals, you have to make it easy for people to remember your name. That's where branding comes into play. Emphasize the same "brand differentiators" (catchy tagline, attractive logo, striking color scheme and unique selling points) on all your marketing materials, and the ability of your target audience to recall your company name at a moment's notice will just keep building with time.
In order to make it easy to remember your name, offer your target market free, branded promo items (flashlights, pens, calendars, and other sought-after everyday items) and they'll always have your contact information close at hand when someone asks for a recommendation.
4  Market your business consistently. A regular, ongoing marketing program that uses multichannel touchpoints builds familiarity, familiarity builds trust, and trusted businesses get more referrals. Make sure your website and social channels are up to date, so people are more likely to interact with and share your pages with their contacts. Keep building your marketing mix to reach customers in multiple ways.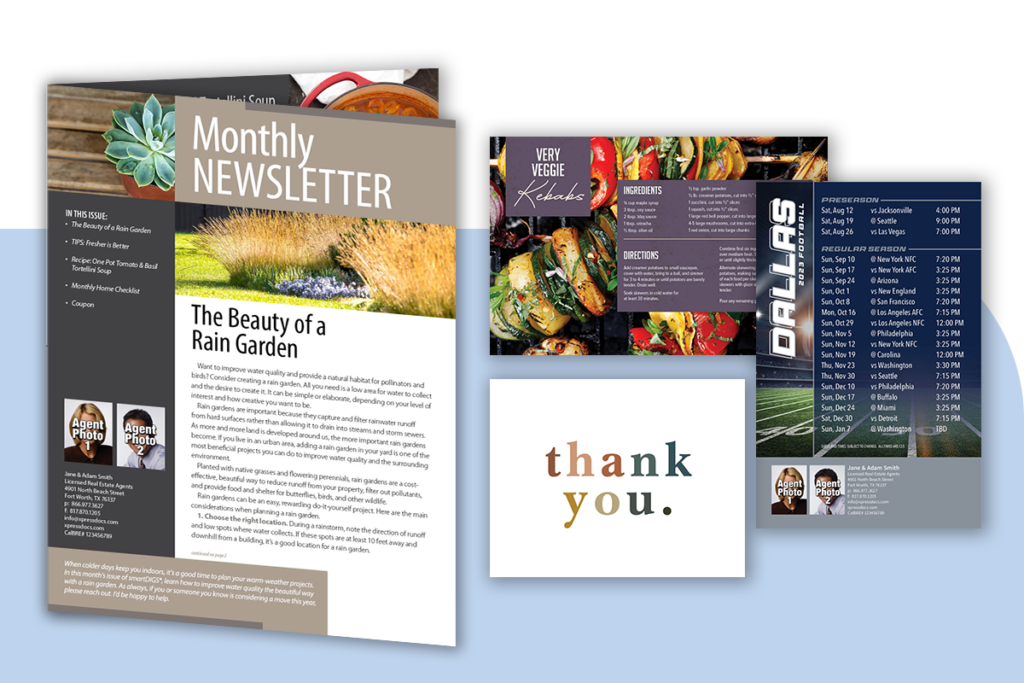 5  Build relationships. Build relationships: Focus on building strong, long-term relationships with your customers. Stay in touch with them regularly and try to understand their needs and challenges. By building strong relationships with your customers, you can increase the likelihood that they will refer you to others in their network. One way to do this is through seasonal postcard campaigns – check out the Seasonal Marketing tab on your Xpressdocs platform for ready-to-go mailers.
6  Utilize social media. Use social media platforms like LinkedIn, Facebook, and Twitter to connect with your customers and build your online presence. Share valuable content and engage with your followers regularly to build trust and establish yourself as an authority in your industry.
7  Offer an incentive. Offer an incentive: The best way to get anyone to do anything is to offer them something in return. Consider offering anyone who sends a potential customer your way a $20 gift card, two tickets to the movies, or some other generous thank you.
8  Hold a contest. Contests are a great way to offer an even bigger, more exciting real estate referrals a reward without going bust in the process. Consider creating a simple drawing. For every referral provided, the provider gets entered in the drawing for one big ticket item. Or provide a link to a promo code and reward the person who shares the code with the largest number of people on social media.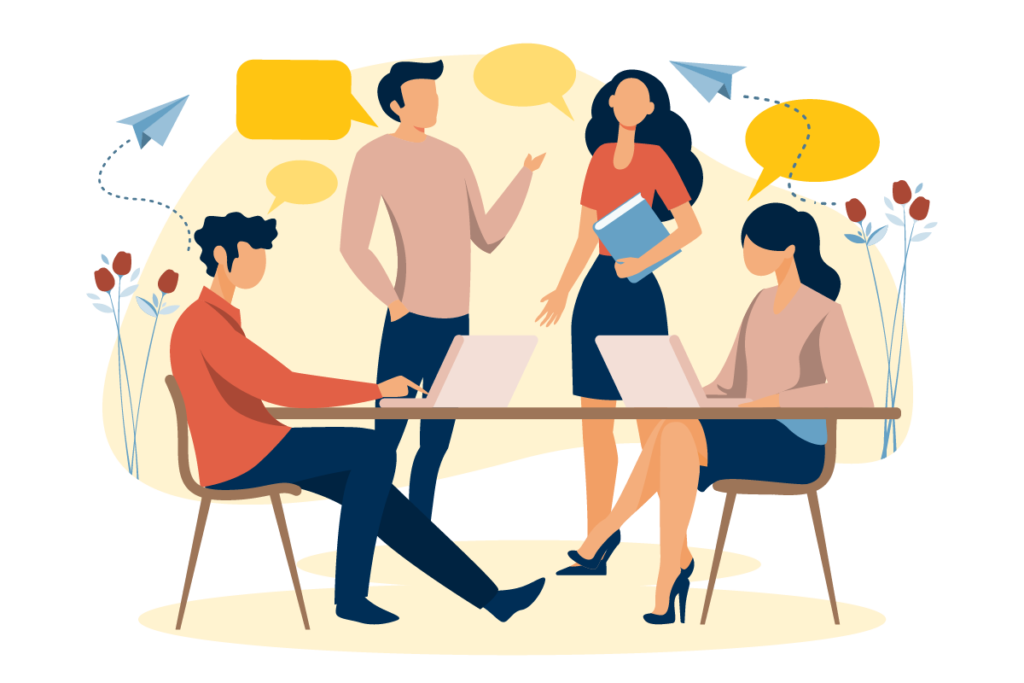 9  Partner with other businesses. Identify other businesses or professionals in your industry that serve a similar customer base and consider partnering with them to offer joint services or promotions. This can help you tap into new networks and increase the number of referrals you receive.
10  Measure your success. Track the success of your referral program over time and adjust as needed to improve its effectiveness. Consider using tools like referral tracking software or customer surveys to gather feedback and optimize your program for maximum results.
None of the above ideas cost much to implement (another benefit of real estate referral marketing), but the payoff can be huge if you make them part of your long-term marketing plans. Referrals are a gift that keeps on giving. A Wharton study found that referred clients have 25% more lifetime value than non-referred client. If you can get just one high-quality referral, more are likely to come.
About Xpressdocs
Xpressdocs has been in the business of helping real estate agents succeed in their marketing for more than 20 years. We have the expertise to help you build the quality marketing materials you need to make the type of impact that drives referrals. To see what Xpressdocs can offer for your brand, check out our solutions for real estate.