Direct Mail
What Every Marketer Needs to Know about Direct Mail Timing
As a marketer wanting to make the most impact as possible with your direct mail campaigns, you may be wondering – what's the best day to send marketing mail to your prospects?
What the Research Says About Mail Timing
Have you ever wondered why you don't get much mail on Fridays? There's a reason for that! Research shows it's the worst day of the week to try and capture people's attention. While Fridays are widely considered to be a bad day for marketing, there's less agreement about which day provides the best opportunity. The general consensus: earlier in the week tends to be better while consumers are focused on their workweek – and before everyone's minds are checked out for the weekend.

A study by the United States Postal Service (USPS) found that direct mail sent earlier in the week tends to have higher response rates than mail sent later in the week. Specifically, mail sent on Tuesdays, Wednesdays, and Thursdays had the highest response rates, with Tuesday being the highest.
Of course, with direct mail your campaign's arrival is dependent on the timing of the USPS, so despite their best efforts to deliver no matter the weather, you can't pinpoint exact delivery times. Here, your best bet is to try and time your marketing effort so it arrives sometime early to mid-week. Keep the following in mind:
Mail Delivery Timeframes
United States
First Class mail is generally delivered locally one to three days after you mail it. A non-local (but still domestic) First Class mailing will generally take two to five days to reach its intended target.
Standard mail is processed after all the first-class mail, so it's less predictable. For local delivery, count on four to eight days for delivery. For a non-local (but still domestic) Standard Class mailing, plan on 10 to 14 days for delivery.
Canada
For our Canadian friends: The delivery standard for regular mail sent by Canada Post in country is two days for local mail, three business days within the province, and four days for national mail.
Industry
It's important to keep in mind that the best day to send direct mail may vary based on industry. For example, in the real estate industry you may want to time your mailings to arrive in the latter half of the week, like on Thursday, because potential home buyers and sellers have more time to think about moving homes over the weekend. As an agent, if you have an Open House coming up over the weekend, it's more likely that prospects will remember to attend if you prime them with a postcard the Thursday before. Before you send out your mailers, consider your particular industry and whether aiming for a specific day of the week would be more effective for you.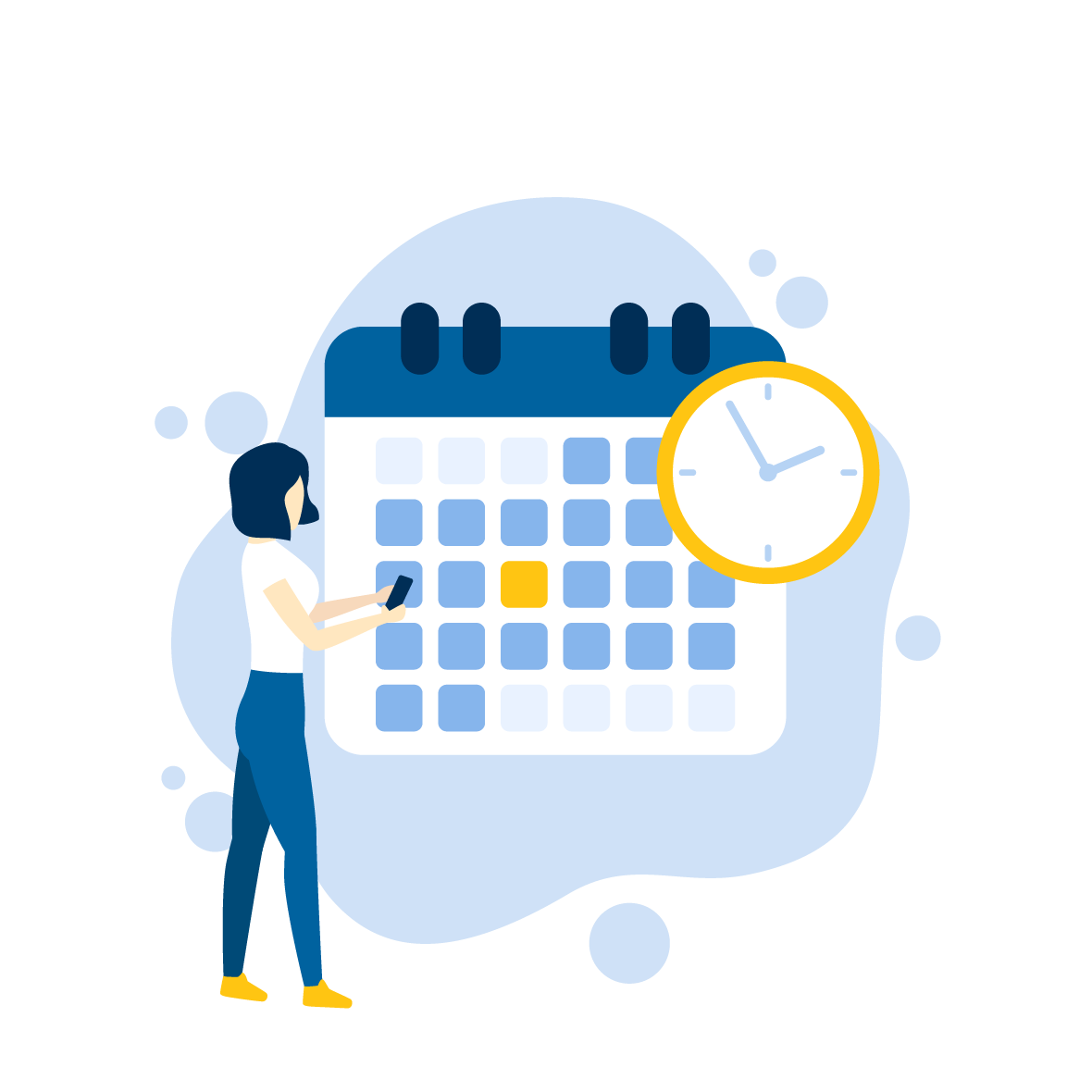 Time of Year
What are the worst times of year for direct mail? July and December tend to be poor months for consumer attention because many people are either on vacation, swamped with work before or after a vacation, or hosting visits from relatives and family.
Additional planning is required around the holidays – especially Christmas, Mother's Day, Father's Day, and Easter since mail volumes are usually much heavier at these times. Rather than halt your mailings during the holidays, however, you can simply push up the mail date or, better yet, use the holiday as a festive excuse to keep in touch with customers. (Check out Xpressdocs' Seasonal/Personal Marketing Tab for ready-made marketing postcards for any season or holiday.)
Test It Out
Researching what works best for other businesses is smart. But ideally, that information should only be used as a starting point for your own testing efforts. Here's how to use an A/B split to test the effectiveness of your mailing campaigns based on mail timing:
Divide your mailing list into two groups. Put the first person on the list into group A, the second person on the list into group B, the third person into group A, the fourth person into group B, and so on. (Using an every-other-name selection process such as this ensures both groupings are as similar as possible.)
Pick a day for your mailing to arrive in mailboxes that's worked well for other marketers (e.g., Tuesday), and time your marketing effort so it arrives to group A that day. (That means you'd get your postcards in the mail one to three days before the arrival date, depending on how local the recipients are.)
Then pick another popular mailing day (Wednesday or Thursday) and time the same marketing effort to arrive to group B on that day.
When you start to get responses to your campaign, compare the results of the two mailings to determine which mail timing is more popular with your particular target audience.
When you're ready to mail again, use the same process to test a new day. Get the idea? The key is to only change one variable at a time (the mailing, the day, or time of year). If multiple variables change, you won't know which one caused the difference in results.
Once you've gathered some baseline marketing results, then you can keep testing and tweaking new efforts to try and make things even better. That's exactly how the pros transform average marketing efforts into million-dollar success stories. For a deeper dive into the direct mail testing process, check out our blog, How to Analyze and Test Direct Mail Campaigns
Final Thoughts on Direct Mail Timing

The takeaway is simply this: Tuesdays, Wednesdays and Thursdays are better days for your marketing mailers to arrive in mailboxes than Mondays, Saturdays, or especially Fridays. Keep USPS timing in mind when scheduling your campaigns and keep careful track of results so you can test what day gets the best response rate for your business.
With over 20 years in the direct mail marketing business, Xpressdocs has the tools, technology and expertise to help you create campaigns that get results. And good news – our award-winning automated direct mail solution, AmazingMail®, takes the guesswork out of timing your direct mail campaigns altogether. To see what we can do for your business, contact us with the form below.