A Local Dentist Studio
Automated Direct Mail
With Amazing Mail (through RevenueWell), the dental office:
Increased annual revenue by $117,300
Scheduled 156 additional office visits
Improved retention and client engagement with 37 patients reactivated in first month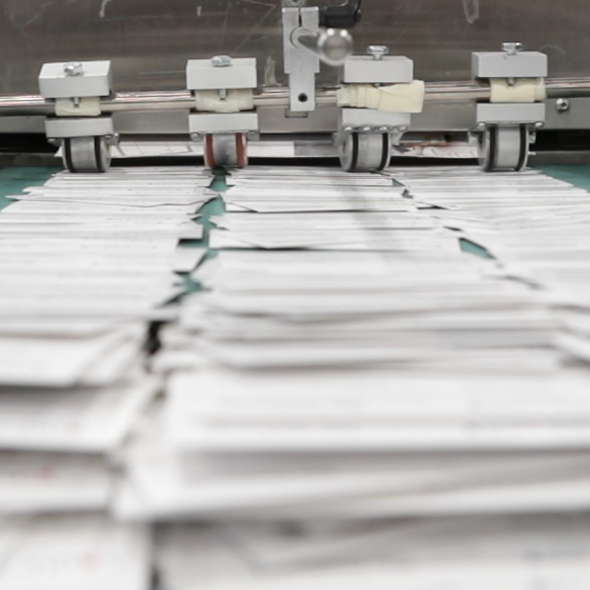 Challenge
When a new dentist purchased a local dental studio, she inherited a solid patient database she thought would help grow the business. She soon realized, however, the size of a patient database hardly equates to production value, as many patients hadn't been into the office in years, and hygiene recall compliance was dismal.
While the previous owner tried to engage patients with a service called Demandforce, the new owner enjoyed limited success due to its lack of configurability and dental focus. To make matters worse, the practice didn't have email addresses on file for most patients, and Demandforce's limited direct mail capabilities meant the system lacked the reach to make an impact.
With her vision of a tech-savvy office that could leverage educational/promotional content to drive patient engagement and retention threatened, the new owner knew she needed a better solution.
Strategy
After hearing from a colleague that RevenueWell, a reseller of Xpressdocs' Amazingmail solution, offered a marketing and communications product designed for dental offices, the dentist decided to have a closer look.
After seeing an online demo of the automatic recall and patient reactivation capabilities and noting the solution featured years of built-in content to drive patient engagement, she decided to give it a try.
During the discovery stage, she wanted to see if the software could help her achieve four immediate goals: announce the office's new ownership, inform patients about new office technology, shore up the recall system, and motivate long lost patients to return.
The dental studio started by sending several patient reactivation campaigns to long-overdue patients, helping the practice bring back many with personalized "Welcome Back" incentives. They also cleaned up the database by inactivating other patients.
The office manager then used automatic recall and patient reactivation campaigns to set up a high-touch communication program based on each patient's visit history and recall type.
Results
At last, the dentist's goal of sending announcements and bolstering engagement with educational content became reality, all without her having to write a single word of content. The software's pre-built newsletters got a great response from patients, helping the office grow its cosmetic and orthodontic business without the extra marketing expense.
"Having RevenueWell send emails, postcards, text messages, and mailed letters depending on what information the patient had on file allowed the practice to completely automate these processes and focus on other tasks."