Sustainable and Streamlined Expansion
Healthcare Case Study
Reduced turntime by 3 weeks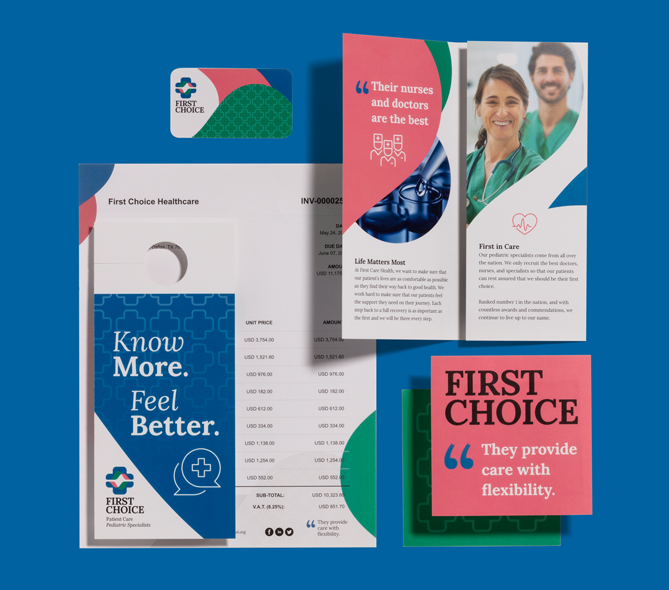 Challenge
A major healthcare organization that is also the largest not-for-profit healthcare system in Texas came to us for help with branded communications. With 48 hospitals and 900 patient care sites served by 40,000 employees, the opportunities for error were enormous. And that's not all:
Individuals needed to be able to manage targeted programs for specific locations.

Legal review for adherence to compliance regulations was required for any new communication, and the process could take up to two weeks.

Marketing managers and directors had limited time on their hands.

The organization had to increase speed-to-market to remain at the forefront of the fast-paced healthcare industry.
Strategy
Xpressdocs implemented a branded, on-demand portal with access to pre-approved templates. Anyone with access – marketing directors, corporate designers, agencies, service line directors, and others – could make necessary changes and submit a piece for printing. We also appointed a dedicated account manager to continually monitor print jobs and custom projects.
Results
With pre-approved branded templates and the industry's fastest turntimes, we reduced project turnaround time from weeks to a day.
This client has expanded their marketing campaigns to include multiple personalized print and mail products. Our variable data printing capabilities helped position their individual locations as the most convenient choice for targeted audiences.