Xpressdocs Marketing Center
Don't Panic: 5 Ways to Get More Listings During a Market Slowdown
High mortgage rates. Low inventory. Possible Recession?
As a real estate agent, it can be discouraging when the market slows down and listings become harder to come by. However, don't panic: a slow market presents opportunities as well if you're willing to get creative.
Here are five ways to get more listings during a market slowdown:
1. Leverage Your Relationships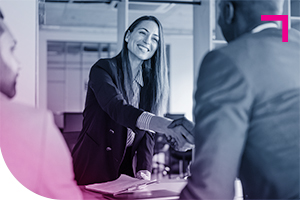 Your current and past clients are a valuable source of new listings. Buy your best former clients a coffee and let them know you're actively working and available to help with any of their real estate needs. Reciprocity is key here – if they're not ready to list their home, it's likely they have a friend or relative ready to list, and they may pass along their information as a thank you for that coffee.
Remember that even in a slow market, networking is important. Attend local networking events, join a local real estate association, and make connections with other industry professionals, because these connections can lead to new listings and referrals. Make sure you have updated business cards handy to pass out at these events so you'll remain top of mind when a potential client is ready to list.
2. Use Targeted Marketing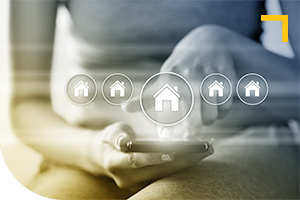 Back when multiple buyers were throwing out cash offers left and right for every listing, you probably didn't have to examine whether your marketing strategies were actually working. Now that the market is falling back to earth, it's a good time to make sure your marketing efforts are targeted and effective. Rather than sending out a broad campaign to contacts who might not be interested, targeted marketing means you take the time to pinpoint potential clients based on characteristics that might make them more likely to respond, such as life stage or location.
You can leverage Xpressdocs' real estate marketing products and solutions to help you create targeted campaigns simply and effectively. Create campaigns targeted for a certain demographic or location using mailing list services or pinpoint a postal route using EDDM Elite. Automated Property Marketing can help you showcase your listings and highlight your expertise in print and on social media, while saving you time, with just a few quick clicks.
3. Try Just Listed/Just Sold Campaigns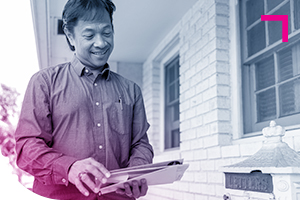 As real estate guru Jimmy Burgess says, "The reason so many real estate agents send just listed and just sold postcards is because they work." When you successfully list or sell a home in this market, make sure you're sharing your win with your database of contacts. A tangible way to do this is with a direct mail campaign, which you can set up in just a few moments with Xpressdocs' tools like APM.
Not sure about the effectiveness of sending a postcard? Direct mail is still a popular and valuable tool for marketing, as the USPS Mail Moments Spring 2022 Review found, 75% of consumers have a high interest in receiving mail, and 50% of respondents have tried a new product/service/establishment in the past 6 months after receiving marketing mail. It really works!
4. Nurture Your Database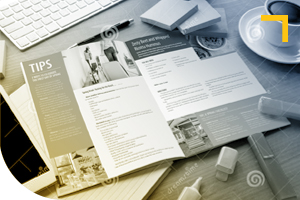 "Sounds good," you may be thinking, "but what if I don't have any listings to share right now?" Even if thin inventory is affecting your book, don't go silent on your database. Remind your client base that you are still active and in the business by providing them with quality content. Use direct mail to nurture your database – send newsletters with expertise on the industry, tips for maintaining a home, or even sports schedules and recipes. These touch points are part of marketing yourself and your personal brand and will help keep you in your clients' minds when they are ready to list.
You don't have to create this content from scratch, either. Your branded platform by Xpressdocs has an extensive library of seasonal content you can share through direct mail, on digital platforms, and on social media.
5. Find Motivated Sellers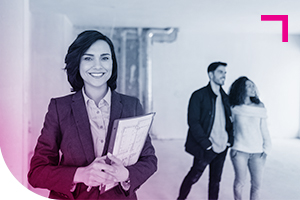 In this market, don't wait for listings to come to you. Actively seek out new opportunities. Reach out to homeowners who may be thinking of selling and let them know you're available to help. Look for motivated sellers, such as those who are relocating, facing financial difficulties, looking to downsize, or are going through a life change like marriage, retirement, or divorce. Send out direct mail campaigns and create posts on social media that reference your expertise in helping people in transition find their next home.
A slow market is a good time to reach out to potential sellers who have an expired listing or have tried and failed to "DIY" the sale of their home. In previous years, many homes that were For Sale by Owner closed quickly and at above asking price. However, in this market of high mortgage rates buyers are becoming choosier, and this strategy is no longer working. These sellers need to know that you have the industry expertise to help them price and sell their home.
Motivated sellers may also be more willing to negotiate on price and terms. In a slow market, you may need to be more flexible with your terms and commission as well. Work with motivated sellers to come up with a plan that works for both of you.
Xpressdocs Can Help
In a slow market, it's important to stay positive and focus on opportunities. Keep in mind that a market slowdown is not forever, and it will eventually pick up again. Meanwhile, leverage your current relationships, target your campaigns, use direct mail to find motivated sellers, and get those just sold postcards out the door. With these strategies in place, you can find success.
Would you like a little help getting your next great marketing campaign going? We have a deep well of resources on our blog for agents like you, such as Real Estate Marketing Tips for a Volatile Market and solutions for any type of real estate market. If you'd like to talk to a real human for more information on any of the solutions mentioned above, reach out to info@xpressdocs.com or 1 (866) 977-3627.