Automated Programs
Marketing Solutions that Get the Work Done
To keep existing customers engaged and attract new ones, your marketing plan must include frequent, relevant communication. Making matters tricky, retention and lead nurturing campaigns demand repeated contact over time and competing priorities can result in long delays and lost opportunities.
Our automated programs make it painless for your user network to manage continuous communications, reducing effort and refocusing your staff on core business activities. Adding them to your current tech helps you increase brand recognition and supports lead generation, nurturing, retention and conversion efforts.
Event-Driven Lead Generation for Local Marketing
Our Automated Prospect Marketing tool helps promote your services in local neighborhoods and can be customized using CRM or data triggers that make sense for your business.
Show Neighborhood Expertise
A listing feed for a real estate agent can trigger a campaign to promote a new listing or recent sale and position the agent as an expert to neighbors contemplating a move.
Advertise as a Trusted Resource
A new contract for a home services brand can trigger a campaign letting neighbors know the business is credible and available for free estimates.
Never Miss an Opportunity to Showcase Your Brand.
Automated Prospect Marketing combines event triggers with user settings, profile data, and brand-approved design templates to generate marketing collateral in minutes. Our real estate and home service customers have created thousands of leads with this solution.
Campaign options include:
Direct mail to homes surrounding the listing or contract address
Print flyers, brochures, and postcards
Social posts on popular networks like Facebook and Twitter
Digital ad downloads
Improve Customer Retention and Convert Leads
Our experts work with you to create campaigns with varying content themes, frequency and duration. Your user network can easily opt their contacts into a campaign. We leverage your approved user profile settings and recipient data to automatically generate and send direct mail for each scheduled touchpoint. The automated program includes online tools to opt-in new leads, edit existing contacts, update user profile data, and view reports.
Expert Team
Xpressdocs' automated lead nurturing and customer retention solutions effortlessly keep you in contact with customers and prospects for years at a time, helping you build lasting relationships.
Lead Nurturing
We feature seasonal touchpoints over a multi-year period to remain top of mind with prospects.
Customer Retention
An annual campaign that features bi-monthly touchpoints, promotes seasonal services (with an optional client anniversary offer) and reminds your customers they matter.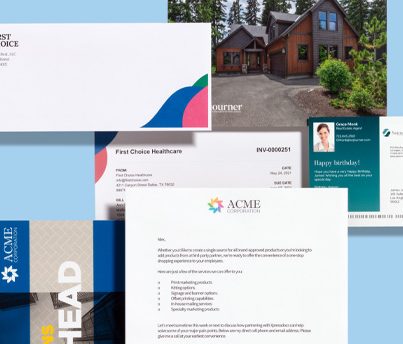 AmazingMail® for Increased Response Rates
Increase customer engagement by sending timely, personalized communications like appointment reminders, seasonal service promotions, renewal notices, and customer anniversary greetings. Our automated direct mail service  integrates with your CRM or practice management software for seamless automation.