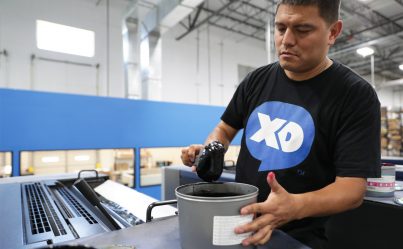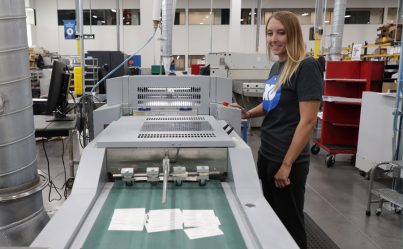 Sustainability
We Care About Our Carbon Footprint
Every day, Xpressdocs commits to keeping the world clean and green for future generations (and maybe for this one, too), so we operate among the most efficient and environmentally responsible print operations. Our plan incorporates recycled papers and environmentally friendly inks, and we continuously analyze every aspect of our business to remain on the leading edge of environmental responsibility.
We're Certified with The Forest Stewardship Council®(FSC® C124894)
As a company that uses a lot of print materials, we have earned our Forest Stewardship Council (FSC) Chain of Custody (COC) certification. Widely promoted by conservation advocacy groups (including Forest Ethics, Greenpeace, and the Sierra Club), the Forest Stewardship Council promotes the world's strongest system for guiding forest management toward sustainable outcomes. In fact, this certification is required whenever a company carries out any physical alteration to, or takes physical or legal ownership of, timber or a timber product. Ask us about our available FSC-certified papers.
Speak to an expert about our sustainability policies and products printed on 100% recyclable papers with environmentally friendly inks.
Grow your business - not your carbon footprint!
More Fun Facts About Our Promise to the Planet:
We can recycle all of our paper.
90% of our paper stock is made from recycled products.
We tracked our recycle tonnage (including cardboard) in 2020, and it totaled almost a thousand tons!