Xpressdocs Marketing Center
Protect Your Marketing from Summer Heat with UV Coating
Summer is heating up, and it seems like anything exposed to outdoor temperatures is going to melt. You've slathered sunscreen on yourself, your kids, and even your dog, but how do you make sure your marketing campaigns survive the heat? As a matter of fact, those UV rays you're trying to avoid actually help protect your postcards and marketing materials from fading, scuffing, and scratching during the mailing process. Here's what UV coating does, and how it can help your marketing shine all the way through the heat of the summer.
What is UV coating?
In a nutshell, ultraviolet coating is a layer or covering applied to printed paper to protect the printed piece and make it appear glossier and more eye-catching. A wet coating is applied to the printed paper with adjustable rollers, and flashed with ultraviolet light, which cures it, rather than drying it. UV coating is different from a plastic laminate overlay in that it can be applied in many different levels of gloss and sometimes even textured.
Why is UV coating better than other surface products?
UV protective coating has an extremely high shine, appearing almost wet when it is applied over deep, rich colors, enhancing your artwork and giving it a professional finish. It's hardy and makes your products abrasion resistant, even when they are going through USPS sorting machines and the mailing process. And it dries quickly, making your print-to-ship time much faster. UV coating is 100% recyclable and environmentally friendly because there are no solvents or volatile organic compounds involved in the process.

What is ultraviolet coating to you?
Do you need it? If you want to stand out from the crowd while protecting your marketing pieces, the answer is probably "yes." UV coating makes photos really pop, colors more vibrant, and, in general, really showcases your messaging. Without the use of UV coating, you risk brand colors fading, key messaging becoming illegible, and potential leads being lost. With protection by UV coating, you can rest assured your marketing materials will arrive in mailboxes as vibrant and captivating as possible.
Postal Protect
On top of our High-Gloss UV Coating, Xpressdocs has introduced a new solution that can help you avoid burn marks and other damage to your postcards. Postal Protect is an extra-durable coating that can be applied to your postcards to shield them from errant marks, wear, and tear. Just like our other coating options, Postal Protect comes in Gloss or Soft Touch finishes so you don't have to sacrifice the look and feel of your postcards, and it's an affordable way to protect your marketing collateral.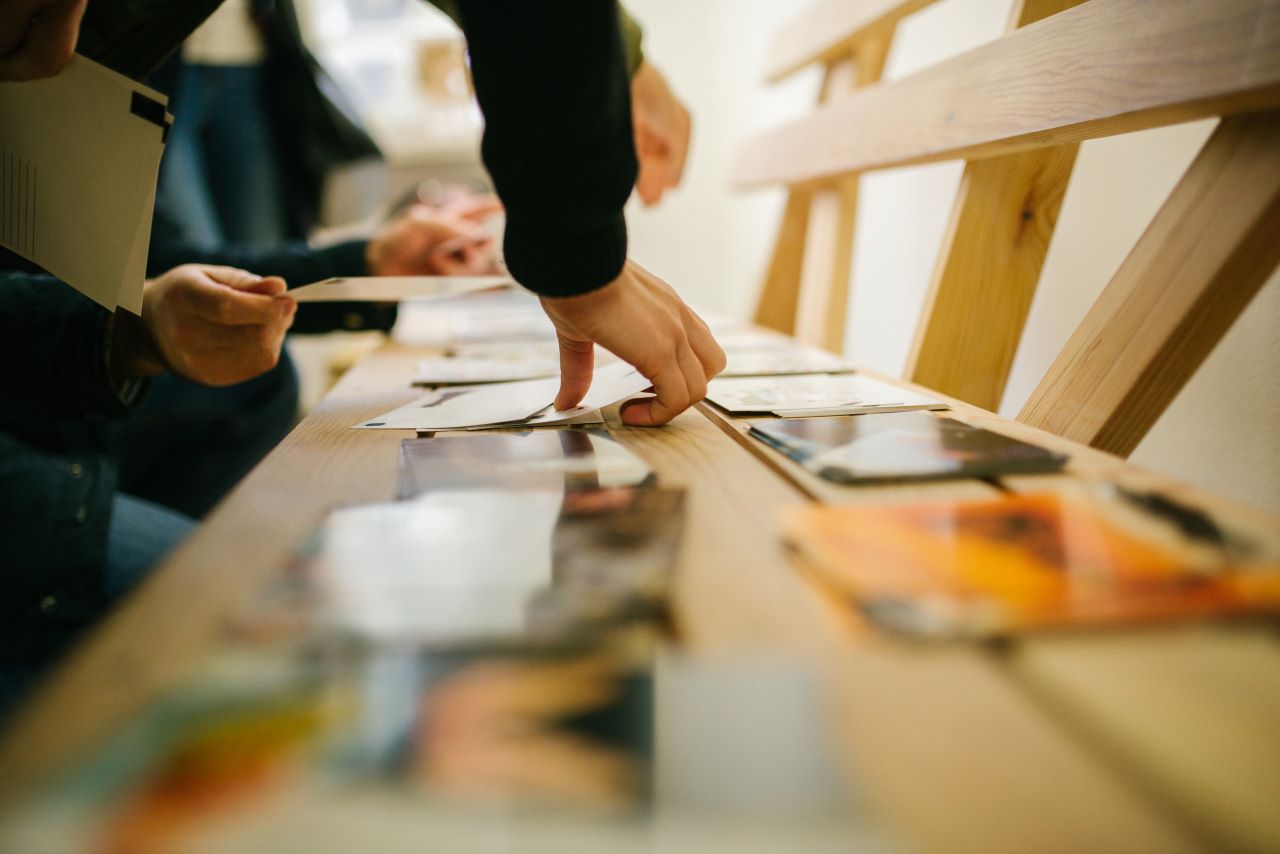 Matte Coating
Matte coating achieves a smooth, satin finish. This coating can enhance visual designs with a more subdued layout and color set, such as a black and white image. This option will boost the color contrasts of your photos without a glare. This coating provides for easier reading since it doesn't have the shine of a gloss coating. This option is perfect for brochures, trifolds, or marketing pieces that are text-heavy with minimal photos.
Soft Touch Coating
Soft Touch coating adds texture to print pieces while conveying sophistication and luxury. This coating has a velvety feel and matte finish that is fingerprint resistant. When this finishing option is applied, darker color palettes appear more muted, and photographs are given an added artistic quality. Soft Touch is perfect for high-quality marketing pieces that are sent to more exclusive audiences, and it is also a unique option for deluxe business cards that will help you stand out from your competitors.
Not sure which coating to choose for your piece? Check out our guide to choosing the perfect one.
About Xpressdocs
With over 20 years as an industry leader in print and automated direct mail marketing solutions, Xpressdocs has the high-quality coatings, finishing options, and marketing products to help you stand out from the crowd. We understand the importance of protecting your marketing materials during the summer heat, and our UV coating options are designed to ensure that your postcards, brochures, and other printed materials arrive in pristine condition. Whether you choose the traditional High-Gloss UV Coating for vibrant colors and maximum protection, the extra-durable Postal Protect option for added defense against wear and tear, or the elegant Matte or Soft Touch coatings for a more sophisticated look, Xpressdocs has you covered.
Shop our public retail site or contact a marketing specialist at info@xpressdocs.com to understand what solutions we have to meet your company's print marketing needs. Our team of experts is ready to assist you in selecting the perfect coating for your marketing materials to help your campaigns withstand the summer heat. Don't let the sun fade your message—choose UV coating and make your marketing shine all year round.