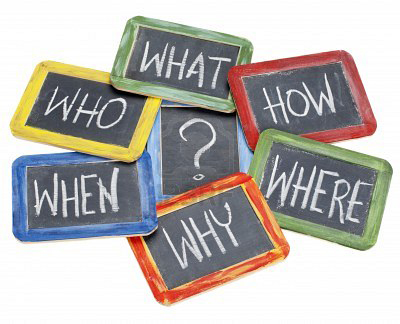 So often you hear direct marketing experts talk about the need to "break through the clutter" and grab your target audience's attention. Makes sense. Heck, it even sounds fun. But just how do you go about doing it using real estate postcard marketing?
If you really want to make an impact (with a marketing postcard, where space is limited), try the question-and-answer format. Instead of the usual canned messages and marketing doublespeak, you address your target audience's biggest concerns head-on in a simple Q&A format:

Question: Why not just sell my house myself and keep the money I would have paid in sales commission?
Answer: Because you stand to make even more money by using a real estate agent. Last year, homes marketed with the help a real estate agent sold for almost 30 percent more on average (a difference of $58,000!).
As you can see, sparking a bit of controversy is key. You might lead with a softball question, but if you want to be remembered, the majority of your Q&As need to address things like the pricing of your product/service, negative stories in the news about your industry, how you compare to the competition and other hot-button topics.
In your answers, cite statistics whenever possible. Be brutally honest yet empathetic. If some companies in your industry have made mistakes, admit it (then use that as an opportunity to point out how your company is different). If your prices are higher than competitors', give people specific reasons why you're worth every penny.
Start things off with a catchy headline. Something like, "Straight Answers to Tough Questions about Today's Real Estate Market" or "The Truth about Tanning Salons."
And instead of crowding all your Q&As into a single marketing effort, consider creating an ongoing postcard marketing campaign, with each postcard addressing three to five of your best. Not only will recipients be caught off-guard by the originality of this format, they'll start thinking your business is the only one they can trust to tell the truth.
Interested in our real estate marketing services? Browse through our full list of direct marketing tools and resources.