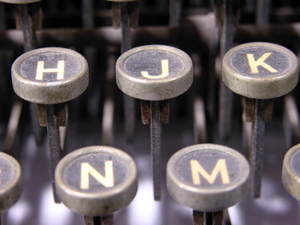 Real estate press releases, when used as part of your marketing strategies, can be an excellent method for promoting your agency in print.  Often when stories appear in newspapers and magazines, the idea for the story started as a press release sent out by the subject of the story themselves.  The key is to get your press release noticed over all the other releases a print media receives, and, surprisingly, getting a press release noticed has very little to do with the actual document.
The Right Contacts
You could write the perfect press release as part of your real estate marketing strategy, but unless you send it to the right people, it will never get noticed.  One tip is to follow local reporters to see what types of stories they tend to cover.  Once you have determined the reporter's beat, send press releases to them directly at the paper or magazine's address.  Often, reporters have email addresses listed on the website for their publication, so sending an additional press release via email is another way to get the reporter's attention.  If you are unable to determine the name of a reporter, send the releases to an editor at the publication.  If the press release includes information the editor finds interesting, he or she will forward it to the proper reporter.  Look to columnists and bloggers as well, as they often write several articles per week and are often looking for new material.  They often look for offbeat or unusual angles for their stories, and have more freedom than reporters when it comes to picking the stories they want to write.
Print Media Etiquette
In order to use press releases as part of your real estate marketing strategy, certain protocols must be followed to ensure you are taking the right approach once you identify the contact person.  Know and respect deadlines for all media you are trying to reach.  Send all necessary information to the reporter long before the deadline.  As a general rule, daily newspapers, any time after 4 p.m. is too late, and many daily papers report that Monday mornings are usually very busy.  For weekly newspapers, the reporters are usually very busy two to four days before publication.  Be concise and clear in all communications.  Instead of calling to see if the reporter received the press release, call and ask if they need more information.  If the reporter seems uninterested, ask if there is another angle that may be more interesting.  Because some publications are sensitive about the influence of advertising, do not mention if you advertise in the publication, and never threaten not to place any more ads if they do not print your press release.
Media Appeal
The key to getting your press release noticed as part of your real estate marketing strategy is to make sure it has media appeal.  Print media want press releases that offer new or little-known facts, or releases with information that can affect or will interest a large number of people, and releases with information that is related to an issue getting lots of media coverage.  It is simple to reposition a press release to appeal to the media.  Although a fundraising dinner may not seem newsworthy, maybe one of the guest speakers or attendees has an interesting story.  Another idea is to focus the press release so that your topic is part of a larger trend.  For example, there is a big "buy local" trend today, and making that the topic of your press release may garner more attention.
Format and Writing
When used as part of a marketing strategy, real estate press releases are sales tools.  Not only should the press release appear professional and attractive, but it also needs to grab the attention of the recipient.  Be sure to use an attention-grabbing subject line and not simply "press release."  In the message of your email, or in a cover letter, summarize the most compelling element of the story in 150 or fewer words.  Use the "inverted pyramid style," which means summarizing the most compelling aspects near the top, followed by more details and an ending paragraph that summarizes your release and company.  Only give the bare minimum details necessary to get them interested, as reporters will follow up if they want more information.  The media loves facts and statistics, but be sure to give credit to the source where you found the information.  Do not use flowery adjectives or bloated phrases, and keep your press release to one page.
Be sure to incorporate some of the information in your press release in other marketing materials to create additional buzz.