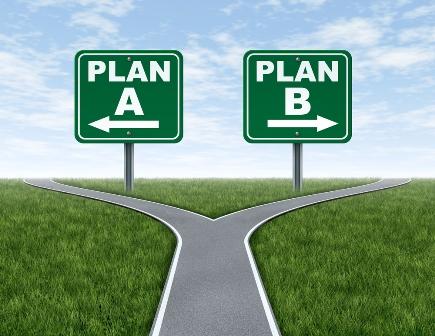 Agencies often continue to use the same real estate marketing plan year after year, even when that plan is no longer working. The problem is determining which marketing plan achieves the best results. Answering that question is equivalent to saying blue is the best house color, sport utility vehicles are the only cars worth driving, or Sprint is the best cellphone service provider. Although those statements may be true for some, they may be completely wrong according to others. Choosing your real estate marketing tools depends on the surrounding circumstances and situation specifics. It also depends on the message you want to send and the audience you are trying to reach.
Personal Preferences
People have individual preferences when it comes to which real estate marketing plan appeals to them. Studies conducted by ExactTarget show that email has overtaken direct mail as the method they prefer for receiving promotional information. In fact, according to the survey, consumer use of email for personal communication has dropped, while permission-based marketing through email has increased. One area where consumers were very clear is in text message promotions. Although those surveyed by ExactTarget reported that text messaging is the most frequently used method of personal communication for those in the age demographic 15-34 and second for those over 34, the results clearly indicate that consumers are very selective in the marketing they receive via text message.
Message Differences
The message you are trying to communicate also needs to be factored in when creating a real estate marketing plan. Even if the majority of your customers or potential clients prefer one method of communication, that does not mean they want every sale, announcement, or notice delivered in that manner. In addition, there are differences in the delivery of types of message consumers are willing to receive by various methods. Studies conducted by ExactTarget indicate that 15 percent of consumers would prefer to receive financial alerts from their bank via text message, and 25 percent of consumers prefer to receive travel alerts via text as well. This may be because a financial issue or delayed flight needs to reach the proper person immediately, and text messaging is often the quickest way to get that data distributed. However, if that same financial institution or travel company wanted to conduct a customer service inquiry, they would find that 76 percent of consumers prefer receiving that type of marketing via email. People prefer a variety of real estate marketing tools and have different preferences for the delivery of different messages.
Matching Message, Method and Audience
To determine which real estate marketing tools work best for different messages and age groups, it is necessary to pull the covers off of some of the latest research:
Promotional Messages—According to a recent ExactTarget survey of thousands of consumers, email is the marketing method most preferred for promotional marketing messages from companies where they have granted permission to send such correspondence. However, those same consumers prefer direct mail over email when receiving marketing messages from companies they regularly do business with, but have not asked for information, as well as those with which they have never interacted..
Customer—Service Messages According to the ExactTarget survey, direct mail and email are tied when it comes to consumer preference for receiving customer service messages. However, email is the preference for "Thank You" messages and receipt transactions.
Polls, Surveys and Questionnaires—The ExactTarget survey shows that email is preferred as a vehicle to provide feedback.
When creating any real estate marketing plan, it is important to remember that email campaigns must be "permission-based." In other words, before sending a marketing email, you must have permission to do so from everyone on your email list.
The best advice for creating a real estate marketing plan that addresses as much of your demographics as possible is to begin by selecting a sub-group you feel comfortable experimenting with, testing some of the assumptions outlined while carefully measuring the results. You should see improvement in your marketing performance immediately, just by matching the message to the audience. If not, try again at a different time of the year, think of a new headline, try adding photos or target a different segment of the market. No matter how much science you study about consumer behavior, marketing is still an art that requires occasional tweaking until it finally clicks.
Source: ExactTarget 2012 Channel Preference Survey (www.exacttarget.com)