Public open houses are an ingrained part of the real estate business. Sellers love them. They're ideal for getting feedback. And, of course, they're one of the best means for meeting prospective clients. The trick is to maximize the business-boosting elements. Included below are some dos and don'ts for open house marketing.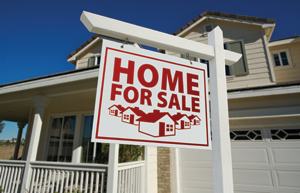 DO:
Have three types of handouts on-hand
In addition to the listing sheet / flyer for the house, you should also be ready with targeted marketing materials you can hand out to prospective clients. Handing those folks a business card with an encouraging "call me" comment is weak. It doesn't set you apart from every other agent at every other open house. What you really need are two separate marketing flyers/brochures: one highlighting the advantages of listing with you; another highlighting the advantages of buying with you.
Why not combine them into one brochure and save money? When these marketing materials are separated, it allows you to focus on the things these two very different kinds of clients really want to hear.
If you really want to save money, use marketing postcards as your brochures. Postcards are much cheaper to print, faster to produce, easier to handle, and still capable of making a big impact on your target audience.
Ask attendees for feedback
Make it clear to visitors that you're interested in their frank opinions about what's not so nice about the house. When they start heading for the door, gently pull them aside and ask something like, "what two things do you think we could do to make this house more appealing to someone like you?"
Make sure the buyer is off-premises
If you want visitors to feel comfortable – especially comfortable enough to provide their honest feedback – you can't have the owners hanging around. They may insist that it's their house and they won't be a nuisance, but it's your job to make them understand that the open house will go much better for all involved if the owners get away for the day.
Get pets out of the house too
It doesn't matter how cute, charming and well-mannered the homeowner's dog is, it should be off chasing sticks in some other neighborhood during the open house. Even better, see if the next door neighbor's barking dog can also be corralled or taken off-site during the showing. You want to make the house as attractive as possible to everyone, not just dog-lovers.
Indoor cats can also be a problem. Hundreds of thousands of people are allergic to pet dander. Some really dislike cats. Plus, the cat could escape when all those visitors are traipsing in and out.
Consider home-staging
If you want to sell your home quickly – and for the most money – you have to make it as appealing as possible to the largest pool of prospective buyers. And one of the best ways to do that is with home staging. Staging de-emphasizes the personal style of the homeowner(s) in favor of a look-and-feel that will attract a wider audience. Plus, home staging shows prospective buyers, by example, how they can make the most of each room (and overcome any inherent issues the house may have).
Provide the seller with feedback
After spending an afternoon in the seller's house, and hearing feedback from visitors, you should have all kinds of insights to share when you next meet with the seller. If you can, document these things so the seller can review them in more detail on their own.
DON'T
Show a dirty / worn house
A dirty home and foul smells are deal-breakers for prospective buyers. But a professional cleaning crew can get things spiffed up in just one visit. Plus, professionals have the tools and products that can save the homeowner from having to replace worn appliances, hire a touch-up painter, bring in a rug cleaning service and more.
Go overboard with the scents
Too many room deodorizers, candles and spray-on fragrance cleaners can not only be overwhelming to a first-time visitor, but can also make people suspicious you're trying to cover up a larger problem (mold, pet stains, etc.).
Forget about the exterior
Some sellers – and agents – focus so much on the interior of a home that they forget the exterior needs to ooze curb appeal, as well. If visitors don't see what they like from the street, they'll simply drive on to the next house.
Whip the yard into shape. Clean the windows. Pressure-wash the sidewalks. And make sure the front door looks as good as it possibly can (for example, consider replacing the door hardware).
Don't park in the driveway
You may think your car adds to the ambiance, but leaving the driveway empty provides visitors with an unobstructed view of the home. So leave your car – and the seller's vehicles – on the street.
Find out more about our online and print marketing tools or to help with your personal marketing strategy, and be sure to join our Facebook Community and follow us on Twitter for real estate marketing tips.