If you're an Xpressdocs client, you know that marketing postcards are one of the most efficient and effective ways to promote your business. According to the latest Direct Marketing Association study, direct mail generates an average of $7 in sales for every $1 spent on the marketing medium.
But, of course, not every marketing postcard can be a hit. What separates the winners from the losers? Postcards with the following attributes almost always get the best customer response: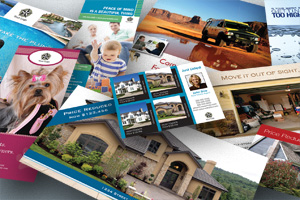 Attention-grabbing introduction – People are busy (just like you). So if you don't grab their attention in the headline or first sentence, your chances of success will drop dramatically. Suggestions: state a question, present a compelling fact, or lead off with a special offer.
Clear benefits – Instead of simply stating a feature of your product/service ("experienced work crews"), tell the reader how that feature will personally benefit them ("experienced craftsmen who aren't satisfied with the job until you're satisfied with the job").

Special messages / offers for special groups – When you break your mailing list into sub-groups (current customers, prospective customers, past customers, referral resources, etc.), you can then provide each grouping with targeted messages and offers that are much more likely to elicit an emotional response.
Deadline – Special offers that include deadline dates always get a better response ("You must call before April 6 to get this special deal").
Compelling call-to-action – There's a big difference between a postcard that ends with the statement, "Call today," and a more compelling call-to-action like: "No one can beat our all-in-one approach. Let us prove it to you."
Cross-promotions – Take the opportunity to also generate more traffic for your business's blog, Facebook page, Yelp listing or Twitter site with a statement like, "To learn about all the latest Piedmont neighborhood real estate listings as soon as they become available, follow my tweets at …."
Multiple mailings – Many novice marketers will send out one round of marketing postcards, then get frustrated when they don't see a big response. The truth is, you need to build a reputation with your target market before they'll trust you with their business. Only after they start receiving your marketing communications on a consistent basis will they feel you're worthy of their patronage and referrals.
If getting the biggest bang from your marketing buck is a high priority, make sure that your postcard mailings include as many of the above suggestions as possible.
For more information about our services, including real estate marketing products, check out our full list of marketing solutions.