If you aren't adding new addresses to your direct mail marketing list each month, then, frankly, you aren't doing enough to grow your business. If a mailing list isn't constantly growing, then it's slowly dying, due to so many people moving and changing addresses each year.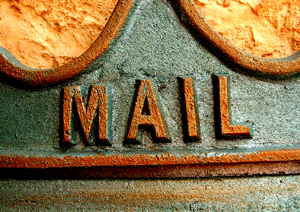 Here are ten things you can do over the next 10 weeks to double the size of your mailing list:
Week one: Exchange lists
Ask another business if they'd be interested in exchanging mailing lists. If you're both offering related products / services, the prospects on the lists should welcome the cross-selling.

Week two: Ask your online social circle
Encourage everyone who follows you on Facebook, Twitter and LinkedIn to visit your website and sign up for your mailings.
Week three: Use marketing postcards
Create a special marketing postcard promoting all the reasons why someone should sign up for your mailing list, then use Xpressdocs' geographic / demographic targeting services to send the cards to everyone in your target market.
Week four: Host an event
Offering a class, or a lecture, or hosting a guest speaker on a popular topic, is a great way to not only educate your target market and show them how much you know, but also gather the contact information of attendees. Even better, throw a party.
Week five: Make the most of what you already have
With all of your personal connections, you've probably got gobs of contact information just laying around. Consider adding these folks to your mailing list:
Past and current customers (search your files for delivery addresses, home addresses, business addresses, email addresses, etc.)
Friends (family friends, personal friends, the parents of your children's friends, business associates, neighboring businesses, fellow association members, etc.).
Referral sources (if they've recommended prospective customers in the past, it's very likely they'll do so again).
Week six: Add it to your email signature
Include a call-to-action ("Join my mailing list!") in the "signature" area of all your emails, with a link to the sign-up page on your website.
Week seven: Use sign-up sheets
Any time you have potential customers milling about, have a "Mailing List Sign Up" sheet out, and personally encourage everyone to sign it.
Week eight: Collect business cards at trade shows
Giddy trade show attendees will hand over a business card with their contact information for anything fun, free or promising.
Week nine: Add a button to your website
Add an attention-grabbing "Join Our Mailing List" button to each page on your website, and have it link to a simple online sign-up page.
Week ten: Offer an incentive
Asking someone to voluntarily add their name to your mailing list is a good first step. But offering something of value for doing so is a sure way to supercharge the effectiveness of any of the above ideas. Consider offering a promotional item, a discount, a chance to win something, a white paper, or anything else with some perceived value.
A final note
Once you've made your way through this list of ideas, start over from the beginning again. Adding names is not a one-time event. Your mailing list is integral to the success of your direct-mail mailings, which means you need to always be grooming and building it.
Find out more about our online and print marketing tools, and be sure to join our Facebook Community and follow us on Twitter for real estate marketing tips.