If you don't already use Twitter to market your real estate services, it's high time you got started. Twitter is one of the world's largest social networks and makes it incredibly easy to build an online buzz for your business. Plus, it's free.
Once you're up and tweeting, then you can use the strategies below to encourage re-tweets.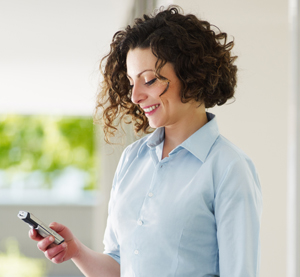 Imagine you have 97 Twitter followers (other Twitter users who have signed up to receive your tweets), and you tweet a quick message promoting your new real estate listing. While those 97 people now know about the listing, the odds that one of them will turn into a buyer are pretty small. Real small.
However, if just eight of those people re-tweet your tweet, the distribution of your listing suddenly jumps exponentially. If we assume each of those people re-tweeting your tweet also has 97 followers, that means 776 Twitter followers will soon be reading about your listing (eight Twitter users times 97 followers).
See how powerful a simple re-tweet can be? And getting your followers to do it isn't that hard, either:
Say something interesting –If you only tweet about your real estate listings you won't have followers for very long. People don't want to be made to feel like marketing tools. Instead, find someone in the real estate business who has lots of Twitter followers, and pay attention to the kinds of things they tweet about. Those are the same kinds of things you'll want to write about.
Keep your tweets short – Twitter limits messages to 140 characters, but if you want your tweets to get re-tweeted more often, keep them to 110 characters or less. Why? This allows people to add a brief comment of their own and fire off a re-tweet to all their followers without having to do any re-writing.
Write "Please re-tweet this" – As simple as this sounds, it's very effective. If you want people to re-tweet your tweets, ask them to do it. People need to be encouraged.
Add influencers to your followers – Some people tweet and re-tweet much more than others. In the marketing industry, those people are referred to as "influencers" because they tend to be influential among their friends. The more influencers you have as followers, the more likely they'll be to re-tweet your tweets.
To find influencers, spend time using Twitter (the tool was specifically created to help people socialize and extend their social network). To befriend influencers, become a follower (most Twitter users will follow those who follow them), post interesting comments on their tweets, and personally introduce yourself via a direct (private) message.
Tweet when your followers have time to spare – Even though it only takes a couple clicks to re-tweet your tweet, most people won't make the effort if they're feeling pressured for time. So send your tweets during typically less-stressed times of the week: in the afternoon on Wednesday, Thursday or Friday.
Repeat what works – Some types of messages get re-tweeted more than others. Keep a record of which of your messages get re-tweeted, and repeat what seems to be the most popular.
Say thank you – Every time someone re-tweets your tweet, thank them for doing so. Showing how much you appreciate the extra effort will encourage the person to do it again in the near future.
As with any social media marketing, it takes time to build a Twitter following and get people re-tweeting your tweets. But the results (all free of charge), are worth every minute.
How Social HQ Can Help
One way to maximize your Twitter presence is to use software that can help you manage all of your social networks. Social HQ from Xpressdocs offers you access and control of all your social networks. The program provides a library of industry-specific content and the functionality to share your message across several different media outlets. This increases your visibility, saves time and provides measurable results easily.
To find out more about our online and print tools to help start your personal marketing strategy, be sure to join our Facebook Community and follow us on Twitter.