Creating a YouTube video has always been a great way to market a business, service or product. But you want something more. You want thousands of strangers to stare slack-jawed at your video, be completely drawn into it, then break out in laughter (or tears) before encouraging their friends and family to watch it – generating all kinds of free publicity, new business and customers. Right? Come on, admit it.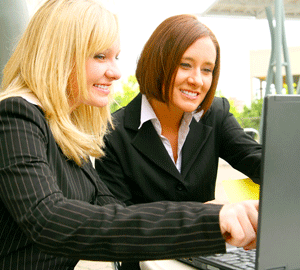 Just about every small- and mid-sized business has fantasized about creating a "viral" video.
The truth is, it takes a tremendous amount of extra effort to make a video go viral. It's doable. But to make it happen, you're going to have to work very hard and be very persistent. Here are step-by-step directions on how to go viral on YouTube:
Establish a social media network well ahead of time
To promote your video, you're going to need a large and robust social media network (hundreds of Facebook fans, Twitter followers and more). That's something that typically takes months to generate, so get started right away.
Create something people will want to share

You can't force just any video to go viral. It's got to be something people enjoy so much that they're going to willingly lobby all their friends and family to watch it. Videos that meet this threshold usually fall into one of the following categories: outrageous, heart-warming, animal-related, baby/child related, undercover, time-lapse or funny. Examples include:
A Utah grocery store provided some security camera footage to the local news station and ended up as the star of a heart-warming video about a shoplifting dog: http://www.youtube.com/watch?v=UiCXLXcSTd4 (267,294 views)
Properly 'title' and 'tag' it
People search YouTube for videos the same way they search Google. That's why "tagging" your video with keywords is so important. Think very carefully about the specific words that a stranger would type into YouTube's search tool to find a video like yours.
For the title of your video, you want to use words that are both descriptive (so people looking for something specific will find it) and enticing (so people who stumble across it will also watch). If your video isn't getting enough "views," try changing the title; you can change it as many times as you want.
Pay careful attention to the 'thumbnail'
Will people watch your video once they find it? One determining factor is the sample image that appears below the title. This is called the "thumbnail" image. If it's blurry or boring, you can kiss your chances of going viral goodbye.
After uploading your video, YouTube will offer three options for creating the thumbnail image. Take your time, sample all the options, then choose whichever looks best. If you don't like any of the results, choose the "custom thumbnail" option.
Don't discount the 'description'
Many who post YouTube videos figure the description that appears below the viewing window doesn't much matter. Those are the people who don't understand branding, search-optimization and marketing. You can include up to 5,000 characters in your YouTube video description. Yours should include the following:
The same keywords you used when tagging your video (sprinkle them into the sentences describing the video content).
A reminder to share: "Have a friend who could use a good laugh today? Share this video with them."
A short description of your company and what makes it unique.
An action-oriented marketing message: "At Money Sense, portfolio reviews are free. Stop by for your free financial checkup today."
A link to your company website, and other contact information (phone, street address, etc.).
An invitation to join your mailing list: "At the Sweater Factory, we offer big holiday discounts even when it's not a holiday. Sign up for our special offers at [email sign-up site]."
Promote, promote, promote
On average, 100 hours of video are uploaded to YouTube every minute of every day. Think about that. If you're counting on your video being a standout based simply on its quality content, you're not thinking clearly. In order for a video to break out of the pack and go viral, it has to be heavily promoted:
Encourage everyone in your social network to see the video – not once, not twice, but many times over a period of two or three weeks:
"You won't believe this video of …."
"I've been swamped with questions about the video link I shared yesterday and just wanted to say …."
"Looks like that video I shared yesterday may be on its way to going viral."
"Did anyone else notice [fill in the blank] in the video I shared yesterday?"
Post links to your video on the social bookmarking sites Reddit, Digg and StumbleUpon.
Find similar videos on YouTube and post a link to your video in the Comments section:
"I love this video. But if you want to see one that's even more [fill in the blank], see: [link to your video]."
Contact bloggers and Tweeters with an interest in the subject matter (and a big following), and encourage them to watch your video. If they like it, they'll promote it to all their followers.
Include a note about the video in your company newsletter and other customer communications. (Use the free online tool Google URL Shortener to turn a long, awkward website URL into something that looks good in print.)
Send an email to customers, employees, coworkers, friends and family about the video.
Encourage all the people above to recommend the video to their friends and family.
Add your own comments
Be the first to comment on your video in the comments section. Others will be more likely to add their own thoughts if they see others have already posted.
Another trick is to team up with a friend and stage a "heated" discussion in the comments section. One of you makes a negative comment about the content in the video, and the other defends it. Many observers will be drawn into your back-and-forth discussion – which usually results in more comments, attention and sharing.
Even if you're concerned about negative feedback, do not disable the commenting feature (or any of the other interactive features). For heavy Internet users (the people most likely to share your video with others), interactivity is very, very important.
Be realistic
There is no official definition of the number of views required for a YouTube video to be considered viral. Those that receive hundreds of thousands of views are obviously big successes. But for a small- or mid-sized business, just 5,000 views can have a huge impact on marketing and sales.
The effort required to create a viral video is significant. But the low cost and chance for widespread recognition can deliver a big payoff.
Find out more about our online and print tools to help start your personal marketing strategy, and be sure to join our Facebook Community and follow us on Twitter for real estate marketing tips.