With all the places for people to post their personal opinions online today, it's more important than ever that you know how to monitor and track what's being said about you, your products and services.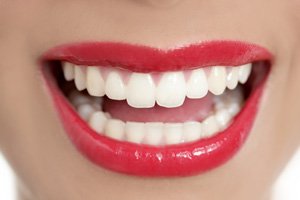 A few positive tweets or blog postings from respected sources ("He was smart and savvy from beginning to end; I'd recommend his services to anyone.") can have new customers clamoring for your attention – especially if you're an independent sales agent whose livelihood depends on referrals, word-of-mouth marketing and repeat business. While negative listings on any of the peer-review sites ("The lobby was filthy and the customer service non-existent.") can just as easily send sales into a slide.
Start by Listening
Most small businesses and independent sales agents have no idea how to monitor what people are saying about them online. Here are a handful of tools that will get you up and running in no time.
Twitter Search – Already wildly popular, Twitter's usage is still growing strong, which means the chances of someone firing off a Tweet about you or your company is more than likely. How will you know when it happens? Twitter Search allows you to rifle through thousands of tweets in search of any noteworthy mentions regarding your business.
Peer-review services – Of all the different venues available for people to sound off online, peer-review sites (Yelp, Google Maps, City Search ) can have the biggest impact for a small- to mid-sized business. These services cater to your best customers (local consumers), which is why they should be personally monitored on a weekly basis – whether you subscribe to one of the monitoring services summarized above or not.
Social HQ – Xpressdocs offers our own social media management tool. This program helps you monitor your reputation online with keyword search tools. And, the added benefit of this tool is that you can manage all your social networks within one interface.
Learn From What's Written
While you can't control what others say about your business (online or off), you can use the feedback to make your products and services better than ever. Savvy business people view social media sites as virtual focus groups.
Are clients complaining about your pricing? Maybe it's time to check in with your competitors and see what they're charging in this current economy. Are people raving about your customer service? Gather up any positive statements and use them as customer testimonials on your web site, your brochures and other marketing materials. See what people are writing about your competitors, too. No sense in making the same mistakes.
Respond When Necessary
Strong opinions, unfair accusations and simple exaggeration all run rampant online. Here are three options to consider when you're faced with any of the above.
Ignore it – There will always be those who enjoy taking companies to task for even the most minor of perceived grievances. Everyone understands this. Try to ignore them.
Respond when necessary – Sometimes you will find it necessary to rebut unfair postings about your business. This depends on your online and social media policies and every company is different. If the problem can be resolved quickly online, it can be beneficial for your online reputation. However, if not contact the person who posted the offending message directly and try to resolve any issues or misunderstandings with them personally. If all goes well, they may even be willing to post a follow-up message commending your extra efforts to resolve the issue.
Call in the professionals – When online rumors about your business start to swirl, that's when you want to bring in one of the reputation-management services.
On the lighter side, you will also hopefully find numerous positive comments about you and your company posted online. You'll want to respond to those people, too. Consider sending an electronic greeting card with a message of thanks ("I really appreciate your recent Yelp comments about our service and am truly pleased your experience was so positive."). Better yet, offer an incentive (a discount or other special offer) to keep these people coming back for more.
Whatever you do, just don't ignore the medium. People love to share their opinions, and the amount of people contributing comments and reviews online is increasing every day. As with most of the changes digital commerce has brought to the business world, you're in a great position to learn about and embrace these movements and take advantage of the fantastic new opportunities they provide.
For more information about Xpressdocs real estate marketing products, please visit www.xpressdocs.com.