They say imitation is the greatest form of flattery. And when it comes to marketing, many small- and mid-sized businesses are all too happy to imitate what their competitors are doing … which means they often wind up copying the mistakes, too.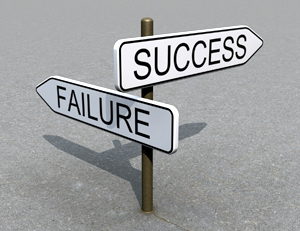 Copying a marketing idea simply because you see someone else doing it is not a smart way to run a business. Borrowing ideas makes sense. But you need to know they're winners before moving ahead with something similar. And that calls for some diligent monitoring.
Start systematically monitoring your competitors
Choose five key competitors (maybe even choose a different group each year), then "Like" their Facebook pages, follow their tweets, sign up for their mailings, subscribe to their customer newsletters, and regularly check their websites. In other words, act like an interested customer.
There are also online services that can help:
Sign up with Google.com/Alerts, and you'll be notified via email whenever something new about a competitor appears on the Internet.
With WhosMailingWhat.com, you can see actual samples of your competitors marketing mailers, marketing email and more.
Use Moat.com to see the ads your competitors are placing on the Internet.
Separating the hits from the misses

Once you're tracking your competitors' marketing in a systematic manner, you'll be able to see everything they're doing – which allows you to start separating the good ideas from the bad.
Most small- and mid-sized businesses are willing to try a new marketing idea at least once. But if that's the only time you see a competitor try it, you can confidently assume it was a dud (something to be avoided). If they repeat it, you should consider that a positive sign and be willing to give it a go yourself.
Even better, with time, you'll eventually be able to determine the core marketing strategies used by each of your competitors. Those are the marketing efforts that have proven so successful that the company relies on them year in and year out. Those are the hit-makers you'll want to add to your own marketing plan.
Let the other guy be the guinea pig
Stop copying everything you see others doing, and instead focus on what's really working. Once you implement the ideas above, your competitors will be the ones stabbing in the dark, while you sit back and learn from their mistakes.
To find out more about our online and print marketing tools or to help with your personal marketing strategy, visit /. Be sure to join our Facebook Community and follow us on Twitter for real estate marketing tips.