Google your business by name, and a link to your website will probably appear on the first page of the "search results." No surprise there.
But now for the real test: What happens when you pretend you're a prospective customer with no previous knowledge of your business, and you search for it using some common industry terms (e.g. "San Francisco real estate agent" or "best Seattle moving service.")
Go ahead, give it a try.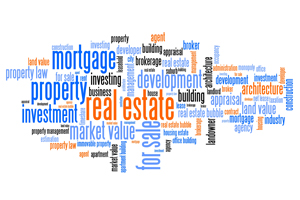 Research continues to show that more than 75 percent of people searching the Internet for a business only look at the first two pages of Google results. If your website isn't listed within the first three pages, you may as well be using invisible ink.
To make your website appear in prime territory, you need to start stuffing it with keywords.
What are keywords?
Keywords are the words people are most likely to type into a search engine (Google, Bing, etc.) to find a particular type of website/business.
Most keywords are nouns: industry names ("real estate"), types of service providers ("agent"), types of products ("home for sale"), etc.
What are long-tail keywords?

Over the years, people have learned that the more specific they are with the words they type into a search engine, the better the search results.
Instead of simply typing "real estate" or "real estate agent" into the search engine, they type what's called a long-tail keyword: "Best residential real estate agent in Seattle." (Yes, we know these are terms/phrases, and not words, but the industry refers to them as long-tail keywords.)
How are keywords used?
The big search engines (Bing, Google, etc.) record every word on every website, then store all that information in giant databases. When you Google or Bing a long-tail keyword like, "cheap running shoes in Portland," the search engine spits out the websites that feature those keywords. Pages and pages of them. The websites that mention those keywords more than once – or that feature the entire keyword, as written – will be featured most prominently in the first few pages of the search results.
What's keyword stuffing?
To get your website featured in those first few pages of search-engine results, you need to sprinkle the most popular long-tail keywords throughout the text on each page of your site. That's called keyword stuffing.
The more often popular long-tail keywords are used in your website, the better. However, the placement of them also makes a big difference.
How do I do it?
The algorithm Google and other search engines use to rank websites based on their keywords is top secret. But this much is guesstimated:
If you go overboard with your usage of keywords, the search engines will penalize you. On a website page with 250 words of text, you might want to pepper the text with 25 keywords.
The keywords must be sprinkled throughout your regular website text. If you simply list the keywords or otherwise repeat them over and over, the search engines will penalize your site.
Using long-tail keywords works best.
Using keywords in headlines and sub-headlines earns you extra credit.
The keywords should also be used in the "source code" that runs your website (page URLs, title tags, description meta tags, keyword meta tags). Ask your website designer for help with this.
Which keywords should I use?
Choosing the best keywords to stuff into your website is a marketing strategy that requires serious thought and additional research. We'll cover all the necessary steps in the next Xpressdocs blog post.
To find out more about our online and print marketing tools or to help with your personal marketing strategy, visit /. Be sure to join our Facebook Community and follow us on Twitter for real estate marketing tips.