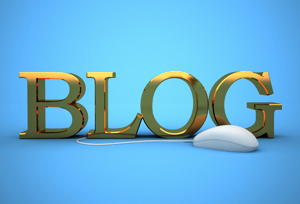 Having a professional blog is a great way to make a name for your business and demonstrate your industry knowledge. But once you surpass your 30th post, you can almost feel the writer's block set in each time you sit down at your keyboard to try and share another learning or observation with your loyal readers.
But we don't need to tell you; if you're a blogger, you know. You don't want empathy; you're desperate for new ideas. So without further delay, here are 20 creative ideas you can use for future blog posts (if you're in the business of blogging about real estate):

1. How things have changed since I started in this business.
2. The 10 big mistakes I see home sellers make.
3. Thinking of buying a home in the near future? How to improve your credit rating now.
4. Which is better: investing in stocks or a house?
5. Which is better: renting or buying?
6. The best ways to help your children buy a house.
7. The effect recent bank consolidation has had on home loans.
8. The shrinking size of the American family (and the effect that's having on house size).
9. How urban developers are struggling to find full-size lots to build on.
10. The 10 things you must do before inviting an elderly parent to move in with your family.
11. Considering renting a room on Airbnb? What you need to know.
12. Is it better to heat your house with natural gas, oil or electricity?
13. How to evaluate a neighborhood that you're considering moving into.
14. When is a building permit required?
15. The best trees to plant in a curb strip.
16. Beware all the locksmith scams.
17. Local resources for finding quality contractors.
18. New options for protecting your home from burglars.
19. How to form a neighborhood block watch group.
20. Surveys show home staging really does work.
With a little research, you'll be able to write authoritatively about any of these subjects. And your readers will appreciate the newsworthy insights.
Log in to your xpressdocs account to see the full collection of spring seasonal postcards. To find out more about our online and print marketing tools or to help with your personal marketing strategy, visit /. Be sure to join our Facebook Community and follow us on Twitter for real estate marketing tips.