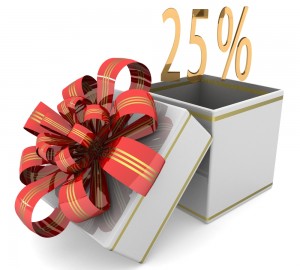 Three of the biggest shopping days of the year are fast approaching, and a holiday marketing plan must focus on Black Friday, Small Business Saturday and Cyber Monday to harness those shopping dollars.  A marketing mix that addresses these major shopping days can increase your customer base and help you reach a variety of markets all in the same weekend.

Black Friday
Every business is aware of Black Friday, and there are many explanations for how the day got its name.  Because many companies give employees the day after Thanksgiving off as well as the holiday, a tradition developed for consumers to begin their holiday shopping the day after Thanksgiving.  The name is said to have originated in Philadelphia in the early 1960s to describe the heavy traffic on the day after Thanksgiving.  Now, the term "Black Friday" describes the point at which retailers turn a profit, or are "in the black."  Because so many retailers offer deals and discounts to attract shoppers that day, it is critical that your holiday marketing plan makes you stand out from the others in the customers' eyes.  Be sure to have additional staff available to help customers, as the biggest complaint from shoppers on Black Friday is long lines or lack of customer service.  Offer gift-wrapping services or free shipping.  Include a free gift box with every purchase.  Offer additional Black Friday discounts to regular customers through coupons.
Small Business Saturday
In 2010, American Express sponsored "Small Business Saturday," an event designed to bring consumers into local small businesses.  In 2011, small business merchants experienced an 86 percent increase in sales from the previous year, and this year promises to be more successful.  The most important holiday marketing tip for this event is to include a reminder in all print, radio and television advertisements leading up to the event.  Consider offering a free item, such as a tote bag or travel mug, as an incentive.  Partner with other local businesses, such as offering free pastries from a local bakery, further promoting local small businesses.
Cyber Monday
Once consumers have visited the major retail stores on Black Friday and local businesses on Small Business Saturday, many of them complete their shopping on the Internet.  In 2005, the National Retail Federation labeled the Monday after Thanksgiving as "Cyber Monday."  Harness the Cyber Monday shoppers by promoting online deals through social media and email marketing.  Offer special discounts to your Facebook fans and Twitter followers.  One unique idea for holiday marketing is to throw a Twitter party on Cyber Monday, offering tips, advice and discounts to those who follow you on the social media site.  Offer free shipping or a special discount that is only available on Cyber Monday.  Follow up any Cyber Monday purchase with a thank you note, either through social media or email.
These simple tips can help your company develop the best holiday marketing plan and make the most of the three biggest shopping days of the season.  To find out more about our online and print tools to help start your personal marketing strategy, visit /. Be sure to join our Facebook Community and follow us on Twitter for real estate marketing tips.