Four Secrets to Writing a Successful Press Release
Regional newspapers, community publications, arts & entertainment weeklies, and online news sites are all excellent avenues for promoting your small- or mid-sized business in print. And, most news stories are the result of good, old-fashioned press releases (sent out by the subject of the story).
So how do you get harried reporters to pay attention to your press releases? Believe it or not, the top three success factors have nothing whatsoever to do with the actual document.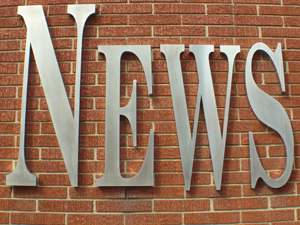 The #1 success factor: Knowing who to contact
No matter how good your press release, if it doesn't end up in the hands of the right person, the chances of success are slim to none.
Your best bet is to simply note which reporters tend to cover which subjects in your area, then start sending your press releases and story ideas to those who write about businesses your size, your industry or the community you operate within.
If you can't pinpoint the right reporter, find the most appropriate editor (usually listed by name and department on the news organization's Web site). Editors are a bit harder to get excited, but if they like your release they'll forward it to the right reporter.
Columnists are another good option. They generally write two or more columns a week and always need fresh ideas. They usually have more freedom than reporters to pick their subjects, and they're often attracted to minor stories with offbeat or unusual angles.

Factor #2: Taking the right approach
Once you've targeted the right reporter, your next challenge is to approach this gatekeeper in the manner they most prefer:
Know the deadlines for all the media you deal with – and respect them. Never call a newspaper near deadline (the time when reporters are required to have their stories written and ready for publication). For daily newspapers, anytime after 4 p.m. is usually crunch time. Monday mornings are also high-stress. The staff at weekly newspapers is usually swamped two to four days before publication.
Be concise and very clear in all your communications. Reporters and editors are always more attracted to story ideas that can be explained simply.
Don't call to see if the reporter received your news release. However, it is okay to call and ask if they need any more information (just assume they got your press release, and they're interested in writing about it).
Be persistent if a reporter/editor rebuffs your story idea. Ask "is there another angle that might be more interesting for you?"
If you advertise in the publication, don't mention this in your communications (news departments are very sensitive about the influence of advertising). And never tell an editor that your company won't place any more ad
s in the publication if "a certain story isn't printed."
Factor #3: Framing your topic
The best press releases feature a topic that's either a) new or little known, b) affects a large number of people, c) will interest many people or d) is related to an issue that's getting lots of coverage in the media currently.
The good news is, just about any story can be repositioned to have more media appeal. Imagine, for example, that your company is hosting a fundraising dinner. A fundraising dinner isn't terribly newsworthy, but maybe one of the beneficiaries of the dinner, or a volunteer, has an interesting story. Make that the focus of your press release.
Or, consider positioning your topic as something that's part of a larger trend. Local reporters are far more likely to write about your company, product or service if you tell them it's a local example of a larger trend.
And Finally: The format and writing
It's critical to think of your press release as a sales tool, not simply an information summary. While you certainly want to communicate the news about your company, product or service, you also need to sell the reporter on why this story is something he/she should follow up on and write about:
When sending a press release via e-mail, make sure it has an attention-grabbing subject line (e.g. "Local foreclosures attracting national buyers"). You'd be surprised how many companies use the subject line, "press release."
In the message area of your e-mail, summarize the most compelling element of your story in 150 words or less, then include the press release as an attachment.
Format your press release in what the media calls the "inverted pyramid" style. That means summarizing the most compelling aspects of your story near the top, then providing more and more detail further down the page; finally ending with a paragraph that summarizes your company.
Don't get bogged down in details. Give the media the bare minimum necessary to get them interested. A reporter will follow up for more information.
Leave out the corporate doublespeak, the technical jargon, the flowery adjectives and the bloated phrases.
Facts and statistics are highly valued by the media, just make sure to include your sources, too.
Don't bother including quotes. That's a technique best saved for large corporations with well-known personnel. For small- and mid-sized businesses, reporters will want to gather their own quotes.
Try to limit your press release to one page, never more than two.
Check to see if the publication offers any guidelines for submitting your press release.
Include other marketing to create a snowball effect
To generate additional buzz around your press-release topic or event, remember to incorporate some of the same messaging into your other marketing materials, as well. For example, if you're promoting a charitable event to the press, you'll certainly want to include appeals for contributions and participation in your direct mail and email marketing efforts, too.
Even a minor mention of your company, product or service in the mainstream media can spike traffic to your Web site and send sales skyrocketing (at little to no cost). When combined with other mediums as part of an overall marketing program, your chances of success increase dramatically.
For more information about Xpressdocs real estate marketing products, please visit www.xpressdocs.com.