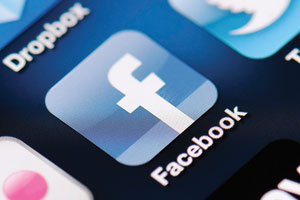 The popularity of Facebook is no secret, yet many agents neglect to include the social media site in their real estate marketing plan.  In addition, some of those that do use the site are not using it to its full potential or are using it incorrectly.  Therefore, they are not reaping the benefits of one of the most popular social media sites.

Why Facebook is Important
Facebook has over 500 million users, and, according to Digital Buzz, over 50 percent of them log in to the site every day based on 2011 statistics.  With that many users, it is impossible to ignore the exposure a company gets when advertising on the site.  In addition, according to research by Postling, nearly 80 percent of real estate agents are already advertising on Facebook, and those that are not may be losing a large share of the market.  These statistics clearly indicate why Facebook must be part of your real estate marketing plan.
Tips for Using Facebook
It is not enough to simply "use" Facebook as part of your real estate marketing plan.  Facebook provides an excellent way to interact with potential clients—but only if you log into the site often will you maximize this benefit.  In order to use Facebook for real estate Internet marketing, it is crucial that you post at least a few times per week, and respond as soon as possible to any posts others have placed on your page.  Posts can be listings, open house information, or links to your blog.  Facebook allows you to import your email database into the site, making it easier to connect with potential customers.  Include social media icons on your business cards, on your website, and on any print collateral so customers know you have an online presence.  Consider starting a separate business page, especially if you make many posts on your personal page.  Facebook also offers a paid advertising option that may benefit some as a real estate marketing tool.  The most important tip for using Facebook is to maintain a professional image on the site.  Pictures of you drinking shots of tequila or discussing your fight with your boyfriend will not inspire people to trust you with the sale or purchase of their home.  For this reason, using a separate page for business aside from your personal page will help you maintain a more professional image in your real estate internet marketing.
How Social HQ Can Help
One way to maximize Facebook in your real estate marketing plan is to use software that can help you manage all of your social networks.  Facebook is not the only social media outlet; Twitter, LinkedIn and Pinterest are becoming increasingly popular as well.  Social HQ from Xpressdocs offers you access and control of all your social networks.  The program provides a library of industry-specific content and the functionality to share your message across several different media outlets.  This increases your visibility, saves time and provides measurable results easily.
If you are a real estate agent or an agency looking for the best real estate marketing plan, contact Xpressdocs to learn how we can help you market yourself on social media.  Be sure to join our Facebook community and follow us on Twitter for innovative marketing advice.
View the second blog, Using Facebook in Your Real Estate Marketing Plan: Part 2.