Once you have determined the budget, set goals, identified the target audience and defined the message for your real estate marketing plan, it is critical to choose the right advertising channels for your campaigns.  The message may be perfectly crafted, but unless the correct distribution channels are used, the message runs the risk of not reaching the intended audience.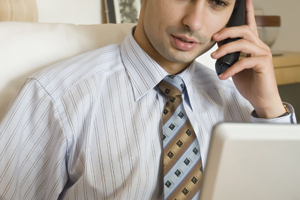 Choosing the Right Channels
There are many real estate marketing channels, including social media, direct mail and email, and it may be difficult to decide which channel best fits your real estate marketing plan.  In reality, the budget and your target market should determine the channels that will give your agency the best return on investment.  Although many agencies consider social media as "free" marketing, this channel is one that must be handled properly in order to generate the desired results (leads and sales).  Review all options for real estate marketing and build a plan of action that works based on your budget and how your target market shops.

Combine Channels
Another option for any real estate marketing plan is to choose a combination of marketing channels.  Sending a direct mail piece that is followed up with an email can effectively reach different target audiences.  Those that prefer to receive advertising in the "snail" mail will notice the direct mail piece, and those whose focus prefers electronic methods will acknowledge the email advertisement.  For those who use both, you will provide two methods for them to receive information. And the more your target audience sees your message the better.
Using Social Media
Incorporating social media into the real estate marketing plan is almost a requirement in today's electronic world, but creating a real estate marketing campaign using such media must be handled properly.  Many people use social media for what it was designed for – to socialize with friends and family through the Internet.  However, social media has become an excellent advertising method.  Social sites make it easy to announce open houses, offer incentives to entice visitors, or announce new listings.  However, it is important not to overuse social media as part of the real estate marketing plan.  Daily posts may be deemed excessive, so limiting announcements and posts to once or twice a week is the better option.
Choosing the right communication channels is important to creating an effective real estate marketing plan. Stay tuned for the next blog in our Real Estate Marketing Plan series, "Measuring Success" or view the entire series, Develop a Real Estate Marketing Plan. Visit our website for our direct marketing tools and resources at www.xpressdocs.com.